MBA class project sends four students to NYC
Social media strategy spotlights Quebec's presence at Advertising Week
September 13, 2010
|
Source: Concordia Journal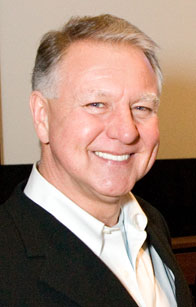 It's not every day a class project is so impressive, it sends you to New York City for an international advertising conference. For a quartet of students from Harold Simpkins' MBA-level Integrated Marketing Communications class, apparently, it actually was just that impressive.
The group of Jessica Bernstein, Michael Gerstel, Jefferey Talajic and Marina Zervogiannis developed a campaign proposal to create buzz about the Quebec advertising industry for the Advertising Week international conference in NYC, Sept. 27 to Oct. 1. Their strategy carefully integrated numerous social media platforms (Twitter, Ustream, Foursquare, etc.) for use by Quebec ad people that would make awareness of our province's industry savvy unavoidable.
In July, the group presented their action plan to the Association des agences de publicités du Québec (AAPQ) President Yanik Deschênes as part of the live case aspect of the class. Their proposal so impressed him, he invited them to pitch it to the AAPQ's 20-member board of directors on July 20. They loved it, and the team was invited to be a part of implementing their strategy, one incorporating 65 agencies and over 6 000 employees from Montreal's advertising industry.
They'll even receive VIP passes and be part of the enormous Facebook-sponsored wrap party in Central Park.
"The who's who of Quebec advertising want our students," says Simpkins. "That in itself is pretty cool."
---