Montreal through the eyes of Concordia
Concordia announces groundbreaking partnership with the Grande Bibliothèque.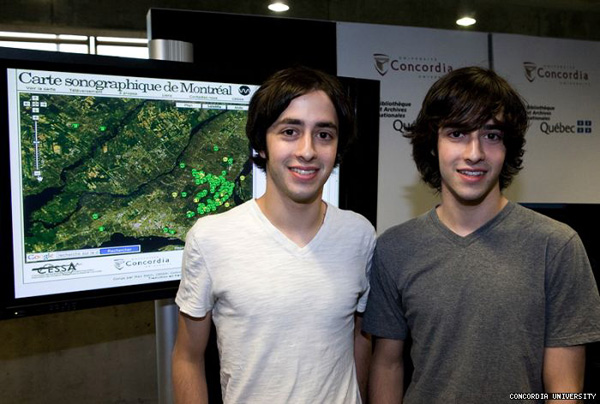 Concordia has long insisted that students' educational opportunities exist beyond the walls of the institution. The announcement of a new partnership allows us to share our knowledge beyond those walls as well.
On June 14 Concordia announced a multi-pronged partnership framework with the Bibliothèque et Archives nationales du Québec (BAnQ) allowing for Concordia programming to take advantage of the BAnQ's central location as a repository of knowledge.
"This initiative allows us to extend learning, creativity and innovation to a new space, allowing more Montrealers to discover their extraordinary city through the eyes of Concordia," said President Judith Woodsworth before formalizing the agreement with Guy Berthiaume, chair and CEO of the BAnQ.
The signing included a tour of the various locations within the library and a description of the planned framework.
The five-year partnership allows Concordia to program a number of events in the Grande Bibliothèque's St. Denis location. In addition to events related to library and information science, the President's Conference Series will hold one of its two annual sets of events there each year.
This fall, under the theme Montreal is the world: the city through the eyes of Concordia, a program of lectures, performance and discussions by Concordia's researchers will be held over a five-week period.
The series kicks off in October with a lecture by Killam Prize-holder Sherry Simon of the Department of Études françaises. Her presentation on the impact that language has on urban culture and place is titled Le flot des langues, la grâce des cultures.
The University of the Streets Café will hold two conversations picking up this theme in Nov. A series of multimedia installations by Concordia professors and students to be held in the grand hall of the BAnQ will culminate in a poetic performance by Concordia writers called Une pluie des mots, de langues, de silences on Dec. 1.
---