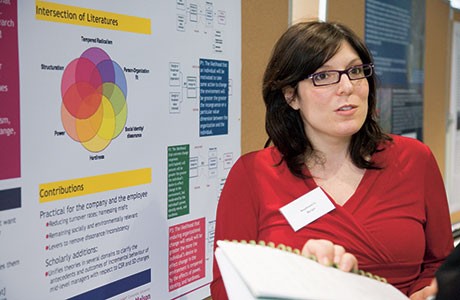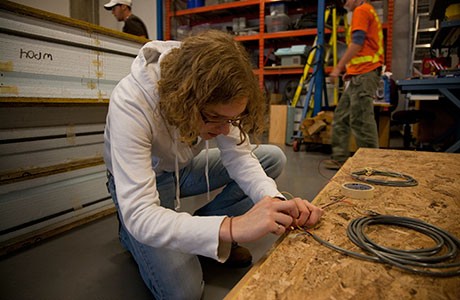 LCDS Fulbright Scholar Carol Gray is offering two internships on human rights to support her current research on Egypt: An Internship on Human Rights and an Arabic Translation Internship.
Loyola College for Diversity and Sustainability (LCDS) Principal Rosemarie Schade started a website that tells the history of a small ceramics factory in Germany. Access the website here
LCDS Professor Anna Liisa Aunio recently published a book entitled "Beautiful Possibilities: A Graphic Introduction to the Examined Life". Also, very recently, Professor Aunio published an op-ed in Global News entitled Commiting Sociology in Fairy Tale Canada". Find the article here.
LCDS Professor Matthew Anderson produced and directed a film entitled "Something Grand" on the Camino de Santiago pilgrimage trail. Find a trailer of the film here.
Loyola Sustainability Research Centre Coordinator Adan E. Suazo's article on long-term inclusion in peace processes was published by the Fletcher Journal on Human Security. Find the article here.
LCDS Professor Philip Szporer is currently involved in the "Leaning on a Horse Asking for Directions" research project. This project is an investigation into visual perception and kinesthetic empathy. It is being developed as a multi-channel stereoscopic 3D (S3D) environment for exhibition, bridging BaGuaZhang martial arts and contemporary dance choreography. The project is an international collaboration between Montreal-based Canadian media artists Marlene Millar and Philip Szporer; Taiwanese-American choreographer Cheng–Chieh Yu, Associate Professor, University of California at Los Angeles (UCLA); and American dance media artist-scholar Edward Warburton, Associate Professor, UCSC, and the Canadian visual artist/designer Peter Melville based in Los Angeles. The participants of this creative team highlight an engagement with research in performing arts media, as an opening to new understandings of visual perception and the shifting intercultural context of contemporary dance.