Preparing you for a changing world. That's our business.
Are you ready to develop your leadership stamina, and to build your agility and problem-solving skills in two days? The JMEC's Leadership Sprint 2-day program will equip you with the tools and confidence to up your game and accelerate your leadership. Before you come, you will complete a leadership assessment. The results of the assessment will be used throughout the program.

Dates: September 12 &13, 2019
Location: Montreal (John Molson Building)
Language: English
Cost: $1,950 CAD (+ taxes)*
*The program fee covers tuition, program materials and a certificate of attendance. Lunches and refreshments for all morning and afternoon breaks are provided.
Experienced, passionate, innovative. The Leadership Sprint's faculty member is a leader in her field.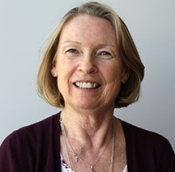 Diane Fulton
Part-time Faculty, Applied Human Sciences
Diane Fulton is a part-time faculty member in the Department of Applied Human Science at Concordia University. Diane is also a faculty member for the Personal and Professional Coach Certificate (PPCC) program - Concordia University. She is a certified professional Coach.
Diane has over 30 years of experience as both a practitioner and an educator. As a practitioner, Diane works as a coach, process consultant, facilitator, trainer, educator and researcher across a wide range of industries such as education, manufacturing, service, and technology in the public, private, and non-profit sectors. As an educator and part-time faculty member at Concordia University, Diane uses adult learning principles in combination with an experiential learning approach and process facilitation to teach people how to use self as an instrument for change.
Diane is a specialist in human systems intervention; creating self-sustaining entities - learning organizations and communities with self-managed individuals.
Diane received her Bachelor degree from Concordia University with a double major in Psychology and Applied Human Sciences. She received her Master's degree in Educational Leadership from McGill University. Diane is PCC certified with the International Coaching Federation (ICF).