Positive impact. Positive returns.
The world of investing is seeing a seismic, generational shift. A new breed of investor has emerged – one who's looking to generate returns that go beyond financial gain.
Sustainable investing, impact investing - however you define it – is investing that takes environmental and social considerations into account, as well as financial goals.
It's a rapidly evolving area of expertise, requiring finance and corporate professionals to have a new set of investment and risk management skills.
That's where the SIPC comes in. As the field of sustainable investing quickly evolves, the SIPC has been updated to not only keep pace but to place our certified professionals well ahead of the game.
The John Molson School of Business in cooperation with the Finance and Sustainability Initiative (FSI) Montreal created the SIPC program.
Here's what you need to know:
It's online, self-paced*, and self-study. Instructors mark assignments, and

provide guidance.

You will learn to make informed choices regarding investment opportunities based on key ESG factors, and become knowledgeable about sustainability initiatives in the business world.

Graduates are awarded the Sustainable Investment Professional Certificate and join the SIPC network of certified alumni.
*You still need to respect the time limits for each course.
Experienced, passionate, innovative. The SIPC's faculty team members are leaders in their field.
JMEC 581—Intro to Sustainable Investing
Stephen Kibsey
Sustainability Expert
JMEC 582— Environment module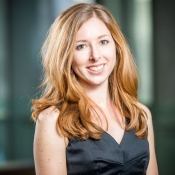 Stefanie D. Kibsey
Sustainability Expert
JMEC 582 — Governance module
Stephen Kibsey
Sustainability Expert