Diamond Jubilee Medal for Concordia graduate
Concordia alumnus Paul Levesque receives Queen Elizabeth II Diamond Jubilee Medal
Concordia alumnus Paul Levesque, L BA 57, recently received the Queen Elizabeth II Diamond Jubilee Medal for his contributions to Canada.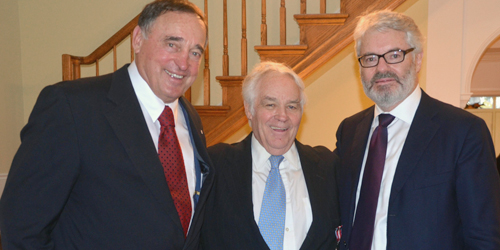 Levesque is a former Canadian Olympic luge athlete and coach, and a long-time New York City-based financial advisor.
Senator Frank Mahovlich bestowed the medal on Levesque at a private reception on October 20, 2012. The event was held at the Ottawa residence of John McNab, former Canadian deputy consul general in New York.
Several Canadian diplomats, including former Canadian ambassador to Iran Ken Taylor, were in attendance.
Related links:
Paul Levesque, L BA 57, 2011 Benoît Pelland Distinguished Service Award
---