Meet the new director of Concordia's Institute for Co-operative Education
Faculty member and educational program developer Claude Martel sets out to provide students with formative opportunities to thrive in this evolving global landscape
Posted on February 1, 2017
|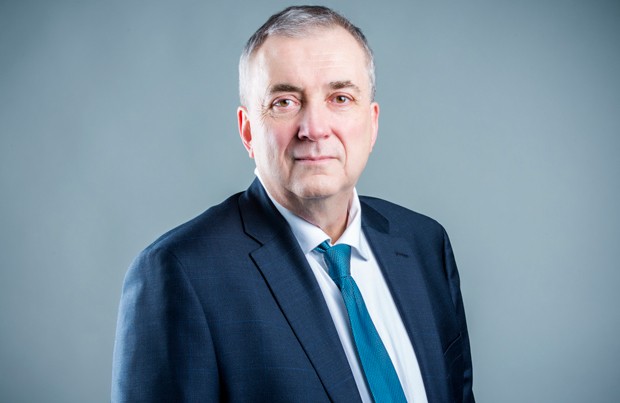 Claude Martel: "I have a passion for building innovative, experiential learning experiences."

Long-time faculty member Claude Martel brings more than two decades of experience developing national and international educational programs for industry to his new position as director of Concordia's Institute for Co-operative Education.
Martel's mandate starts on February 1. The professor in the Department of Education succeeds former institute director Gerry Hughes, who retired in December 2016.
The new director will lead and collaborate with an enthusiastic team to continue building and strengthening Concordia's Co-op programs, which provide professional and industrial experience to students across all faculties.
"Claude's proven management experience, comprehensive knowledge of Concordia and familiarity with the benefits of experiential learning made him our first choice to lead the institute," says Graham Carr, provost and vice-president of Academic Affairs.
"Creating rich experiences outside the classroom to deepen learning and broaden perspectives is vital to providing Concordia students with a transformative education. With Claude at the helm, we're confident that Co-op will continue to grow and diversify across programs, but also that we can begin to imagine what could be next for Co-op, what Co-op 4.0 could look like."

'Next-generation opportunities'
Martel will report to Nadia Bhuiyan, vice-provost of Partnerships and Experiential Learning.
"Claude is a well-respected colleague who has taught at Concordia for over two decades," Bhuiyan says, highlighting his success creating world-renowned training programs, including the Global Airport Management Professional Accreditation Programme for the International Civil Aviation Organization of the United Nations and Airports Council International.
"He is an academic and executive with natural leadership abilities, a strong entrepreneurial spirit and far-reaching industry contacts that will yield next-generation opportunities for Co-op students."
Martel has also managed and developed training and educational programs for a number of leading companies and organizations, including Air Canada, Boeing, the Civil Aviation Administration of China, Airport Council International, Hydro-Québec, Pratt & Whitney Canada and Telus.
He is also a recognized national and international consultant with organizations including Global Affairs Canada, the Business Development Bank of Canada, Microsoft, the International Civil Aviation Organization of the United Nations and Airports Council International.
In addition to his work at Concordia, he has also taught undergraduate and graduate courses at the University of Ottawa and Champlain College of Vermont.
Martel holds a BA in Communications Studies, as well as an MA and PhD in Educational Technology from Concordia — a connection of which he's very proud.
"I look forward to marrying my commitment to the university with my passion for building the next generation of experiential learning experiences that will provide students with formative opportunities to thrive in this evolving competitive global landscape."

Find out more about Concordia's Institute for Co-operative Education.
Find an expert
Search for an expert to comment on any topic
Enter a phrase or keyword
---