First-ever Consumer Behaviour Poster Session
From smart homes to the sharing economy: 200 marketing undergrads probe the latest business trends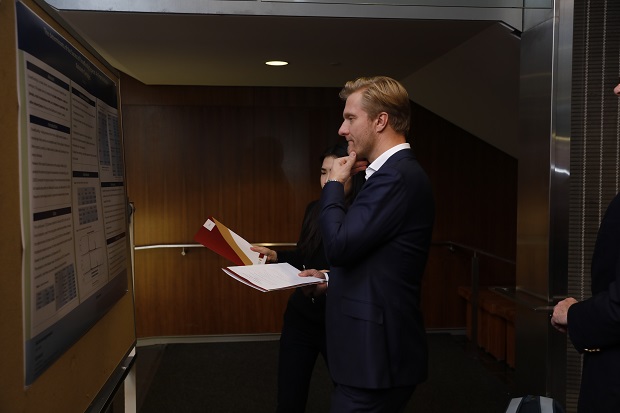 Over 200 undergraduate marketing students at the John Molson School of Business are working furiously to complete their end-of-term projects.
As part of their Consumer Behaviour (MARK 305) class, the students are working in teams, researching recent trends in consumer behaviour, and considering how these trends might be applied to an industry of their choice. Their findings will be presented on posters that will be displayed to the public during the final week of classes.
The event is the brainchild of Darlene Walsh, an associate professor in the Department of Marketing and the course instructor.
"The students are very excited!" says Walsh. "The posters will be covering a wide variety of trends and industries. From smart homes and AI to the changing retail environment, the sharing economy and online shopping."
"The students were asked to complete primary data to gain deeper insights into consumer behaviour, and to provide strategic recommendations, all of which will be displayed on the posters in whatever way the students decide."
Walsh, and her colleague Stephen Laing, a lecturer who also teaches the course, have invited members of the business community, as well as Concordia staff and faculty members, to act as judges at the event.
"The judges will select a winning poster," says Walsh, "but the real value is in the feedback that they can provide our students."
In addition to the judges' evaluation which will result in a "best poster" award, everyone attending can cast a vote to select the recipient of the "popular choice" award.
The four poster sessions will take place in the Molson Building (MB) atrium:
Tuesday November 28, 3:30 - 5:30 p.m. and 6:30 - 8:15 p.m.

Thursday November 30, 12:30 - 2:30 p.m. and 3:30 - 5:30 p.m.
---