In a collegial environment with an excellent student-faculty ratio, the master's program offers courses in the history of philosophy, ethics, social and political philosophy, philosophy of science, philosophy of language, contemporary epistemology, and feminist theory. Our pluralist interests span both Anglo-American and Continental European traditions, from historical and contemporary perspectives.
Scholarships and Awards for MA Students Applying for 2016-17
The Department of Philosophy is pleased to announce 7 awards available to students applying for admission to our MA program in the 2016-17 academic year:
4 Faculty of Arts and Science fellowships, worth $7000 each, renewable for a second year.
3 out-of-province awards, worth $6000 each, non-renewable. These out-of-province awards can be added to Faculty of Arts and Science fellowships.
Our Department pursues and supports research in: philosophy of the sciences; philosophy of values; philosophy of human identity and difference—and the intersections of these three broad areas. We pursue this research by drawing on a spectrum of philosophical work in analytic philosophy, history of philosophy, and continental philosophy. We are especially seeking to attract and offer support for MA students whose research interests and projects lie in the intersection of these areas, and those seeking to combine the approaches of analytic, continental, and history of philosophy.
For more information, contact our Graduate Program Director at philosophy.gpd@concordia.ca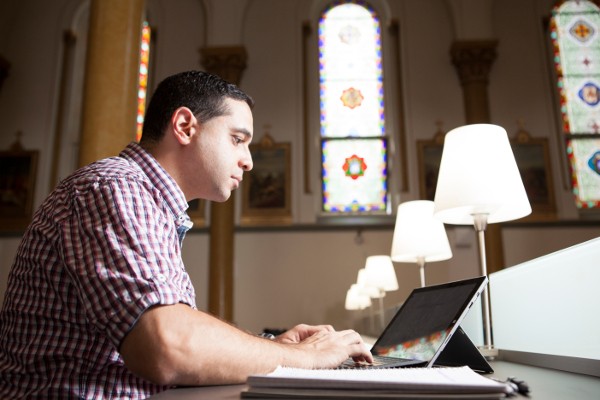 MA in Philosophy
An important objective of the MA in Philosophy is to equip students with a solid background for entering the best PhD programs in philosophy. Our placement record is a good indicator of the successes of our MA program graduates in this regard.
Affiliated doctorates
While the Department of Philosophy offers an MA in Philosophy, Concordia University also offers a PhD in Humanities—an interdisciplinary program in which students may choose philosophy as their major discipline. Concordia also offers a specialized individualized program.