Rights City - Ville, des droits des humains
Posted on April 27, 2017
|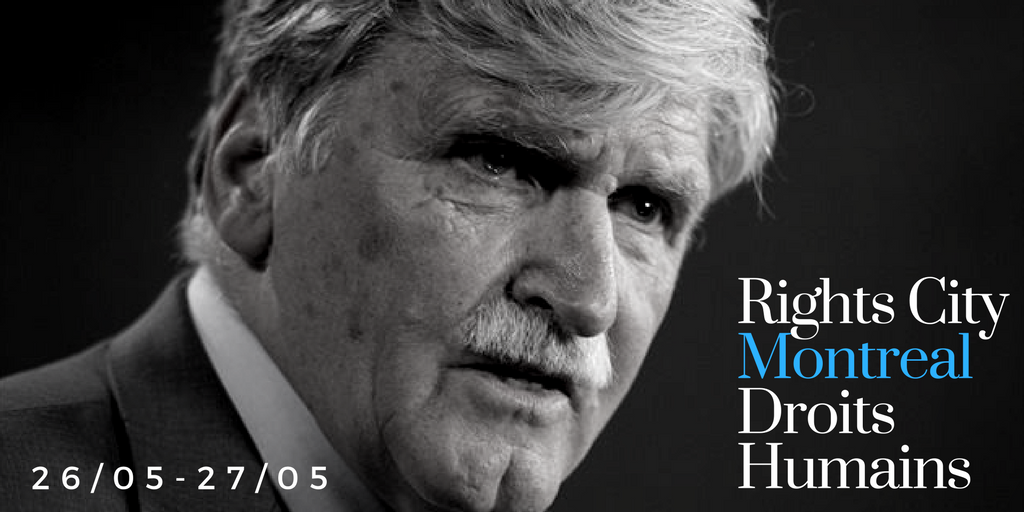 I hope you will join me May 26-27 at the #RightsCity global initiative to celebrate the role Montreal has played in advancing human rights worldwide and in re-energizing the international human rights community in a time of great upheaval.
In partnership with Amnesty International, the Raoul Wallenberg Centre for Human Rights, and the Armenian National Committee of Quebec, three major events will take place: 1) the #RightsCity conference at Concordia University, 2) the Annual March for Humanity and the Prevention of Genocide, and 3) Amnesty International's Ambassador of Conscience Award.
Well-known Canadian and international human rights champions such as Alicia Keys, Romeo Dallaire, Salil Shetty, Biram Dah Abeid, Ensaf Haidar and Irwin Cotler are scheduled to make an appearance, as well as leading members of the Indigenous rights movement of Canada, including Senator Murray Sinclair, and Cindy Blackstock.
At #RightsCity, you will have the opportunity to rub shoulders with some of the most inspiring human rights champions on the planet, while gaining new insights into the human rights challenges of our times, and identify best practices to advance human rights in your city and beyond. You will also be given the chance to make new connections through unique networking opportunities, while also enjoying all the best cultural activities Montreal has to offer.
To register and learn more, please visit the event homepage.
I hope to see you at #RightsCity this upcoming May, where we can simultaneously celebrate Montreal's 375th and Canada's 150th year anniversaries.
Kyle Matthews
Executive Director
Montreal Institute for Genocide and Human Rights Studies
Find an expert
Search for an expert to comment on any topic
Enter a phrase or keyword
---