What employers are saying
"Bell and JMSB have had an excellent partnership for several years. We are always very satisfied with the events organized by Career Management Services (CMS). This is a great way for us to meet top candidates to fill the various positions at Bell. Every year, it is a pleasure for us to work with CMS to meet future graduates and students looking for internships."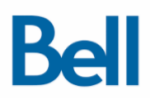 Rodrigo Mall
Senior Manager, Talent Acquisition
Campus Recruitment Bell
"Recruiting at JMSB has been great for KPMG's U.S. tax department. Over the last two years, we held two networking events, which were very successful for our team. We had the opportunity to hire very motivated bright individuals who have been a pleasure to work with. JMSB is a great hub to recruit excellent bright students from various majors. Thank you JMSB and CMS for your contribution and for giving employers the opportunity to meet the best of the best."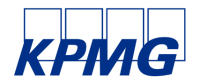 Ahmad El-Khatib
Manager - US Taxation
KPMG LLP
"The career services team at JMSB has been a pleasure to work with; they are attentive, professional, and flexible – something that every employer needs when looking to fill critical roles.
They prepare and equip their students with the necessary skills, tools, and knowledge to grow into valuable members of our organization."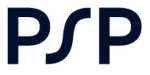 Carly Stanway
Manager, Campus and Internship Experience
PSP
"Access to demonstrably talented and conspicuously devoted students, whether in marketing, accounting or any discipline in between, is as uniquely challenging as it is consequential to a business' success. To that end, Groupe CH is proud to boast its longstanding partnership with JMSB's Career Management Services and, by extension, to its enduringly exceptional students.
JMSB's Career Fair, coupled with its ConneXions tool, have reliably allowed Groupe CH and its many conglomerates (Montreal Canadiens, evenko, Laval Rockets, and L'Equipe Spectra) to answer the market's unrelenting demands all while building a diverse and talented team."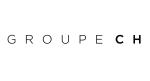 Mira Tabbara
Talent Acquisition Specialist
Groupe CH
"We have worked with the JMSB Career Management Services (CMS) for several years now and the satisfaction level grows year after year. An excellent partnership has developed where students are as interested in our company as much as we are interested in helping to grow their career.
Some instances of how CMS distinguished itself from others; (1) very efficient and organized, (2) students attendance is regulated and on point, and (3) culture shows respect and commitment towards a company's event.
We have nothing but great things to say about Concordia JMSB, and we look forward to continued growth and deepening the relationship with this amazing and outstanding team of successful individuals that truly have their students best interest in mind.
Thank you for all you do!"
Heba Alashi
Senior Campus Recruiter Quebec
Royal Bank of Canada