PERFORM Colloquium:
Aging, behaviors, confinement and dating; the ABCDs surrounding COVID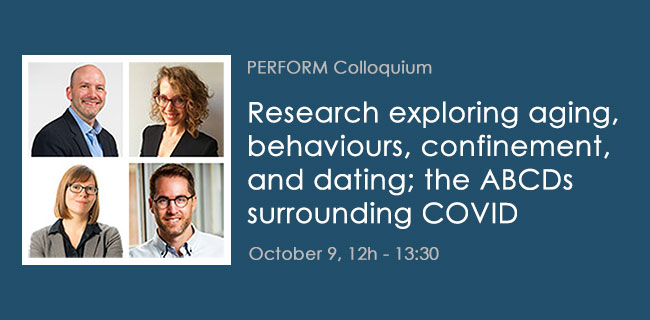 A webinar of four short research talks exploring how the effects of COVID affect our daily lives. Divided into 4 parts, each video is embedded below. They are also available on YouTube as a playlist.

For those of you who were unable to join the webinar live, the stream is now available for everyone to watch here or on YouTube as a 4-part playlist.