2014 Award Winners
View photos from the April 3, 2014 CCSL Awards Night
The following individuals are the winners of the CCSL Outstanding Contribution Award for 2014:
Students: Myriam Labelle Aubin, Katerina Fragos, Amir Ghandeharioon, Krzysztof Kmiecik, Janice LaGiorgia, and Rafael De Queiroz Sordili

Staff and Faculty: José Antonio Giménez Micó, Dr. Aiman Hanna, PK Langshaw, and Dr. Catherine MacKenzie
Myriam Labelle Aubin

From her first year Myriam Aubin had an invigorating effect on the student community and was involved in organizing many
activities both within her program of study and outside. One of the first things Myriam did was to revive the defunct
Animation Club. She organized a year end screening of animated works – securing the comfortable downtown NFB facilities
for the occasion. She organized many popular events for animation students, such as creating a collective trailer for the
animation screening, publishing a magazine showcasing student talent, organizing a collective t-shirt design and many
workshops. She also established connections to invite the highly esteemed animator Frédéric Back and Academy award
winning Koji Yamamura as guests speakers. After two years of heading the club she left it in the hands of others and
continued her school involvement as the treasurer for FASA (Fine Arts Student Alliance).

Outside of school, Myriam collaborated with fellow student Yoshino Aoki for a special screening that raised $5,000 of aid for
Japan after the 2011 earthquake. She made two animation presentations in secondary schools for students with learning
disabilities. Finally, she is organizing an upcoming hommage to Frédéric Back, who had died last December, at which
approximately 2,000 people will participate. Mr. Back was a vocal environmentalist, and in his honour, tree seedlings will be
disbursed. Myriam has had a large impact on the program and is the kind of person who wants to make a difference. She is
a sensitive, caring and very involved person worthy of this award.
Katerina Fragos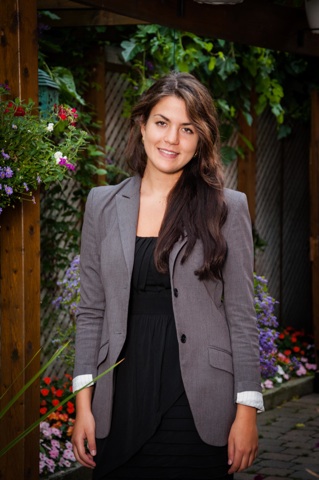 Currently in her final year of studies at the John Molson School of Business, Katerina Fragos is a student that will not be forgotten, leaving a lasting impression that many students will look upon for years to come. As the previous VP Finance of the Commerce and Administration Students' Association (CASA-JMSB), Katerina was responsible in managing a $1.2 Million operating budget. Katerina also implemented financial controls, and created a Financial Policy book that will ensure the long-term financial well-being of CASA-JMSB.

In addition, Katerina was selected as an academic delegate on the John Molson Competition Committee (JMCC). She represented the business school in numerous national and international case competitions, ultimately winning Gold at the University of Navarra International Strategy Case Competition. Katerina then became a VP of Academic Affairs for JMCC, where she helped select and train 73 students to compete on behalf of JMSB.

Even though Katerina was part of JMCC, and a full-time student, she was also the Co-Chair of the largest student run business conference in Canada, CABS RoundTable. Katerina and her team hosted 350 attendees from 28 business schools from across the country over a four day period. A number of high-level professionals took part in the conference including the CEOs of Diesel, Beyond the Rack, and Frank & Oak.

In February 2014, Katerina was one of ten students selected among 5,000 applicants to shadow a CEO for a Day. Katerina was paired with the President of Videotron, where she spent an entire day at the helm of the company.

Finally, upon graduation, Katerina will be taking part in humanitarian programs in Madagascar and in Indonedia. In the fall of 2014, she will be beginning her career as an Account Manager for Procter & Gamble in Toronto.
Amir Ghandeharioon

Before joining Concordia University, Amir received a Bachelor of Architecture in his home country, Iran, and worked as a
designer in a consulting engineering company for 3 years. That experience had a great impact on Amir and motivated him
to continue his education at a graduate level in Canada. After starting his Master of Building Engineering in January 2013 at
Concordia, Amir realized that the best way to integrate into the society and culture was by meeting new people and making
friends. Amir speaks of volunteering as the perfect opportunity for international students to do just that. Volunteering also
allowed Amir to improve his spoken English and develop his soft skills as well as provide him with an opportunity to be part
of a team-based environment.

During his first year as a Concordia student Amir took on several volunteer assignments through the Concordia LIVE Center
such as volunteering for Moisson Montreal and Environmental Stewardship Program with Les Amis de la Montagne.
Following that, he volunteered with the Concordia Welcome Centre and the International Student Office where he excelled
at his assigned tasks including making students feel welcome at Concordia, giving them information on various Concordia
services and providing them with helpful personal tips on how to adjust to Canadian campus life. Amir is currently
volunteering with the ISO office and has been recently appointed as one of the executives for AIESEC in recognition of his
leadership spirit.

Amir believes that apart from a tremendous sense of personal fulfilment, volunteering helped him gain experience and
develop skills which will useful in his future professional career as a construction manager.
Krzysztof Kmiecik

In his position as Co-President of the Applied Human Sciences Student Association, Krzysztof Kmiecik has worked all year
to engage the student population in meaningful events and create a sense of community in the department. Some examples
of these events were a Leadership Day where students & faculty participated in fun educational activities followed by a
BQ, and an end of semester dinner party for 200 students where 100% of the proceeds were donated to a local
not-for-profit. A food and clothing drive was also organized wherein students could donate to the NDG Food Bank and Dans
La Rue. He also fostered a lasting relationship between the students and faculty this year, earning their support and
commitment in projects.

What makes Krzysztof truly outstanding is that he went above and beyond what we would ever expect from even a great
student leader. He spearheaded the creation of the outdoor skating rink at Loyola. Taking the initiative to start a project of
this size is remarkable in itself, but remaining committed and dedicated until the very end as Krzysztof has is inspiring. He
found a way to navigate the bureaucracy of the university and managed to create a community around the organization of
the project. He brought together people from the Dean of Students Office, Recreation and Athletics, Residence, Facilities
Management, Security, Concordia Communications, ASFA (The Arts and Science Federation of Association), and the CSU
(Concordia Student Union) to work towards a common goal. The outdoor skating rink is the physical incarnation of what can
be accomplished at this university when successful collaborations are made, and it is all thanks to the tireless efforts of
Krzysztof.
Janice LaGiorgia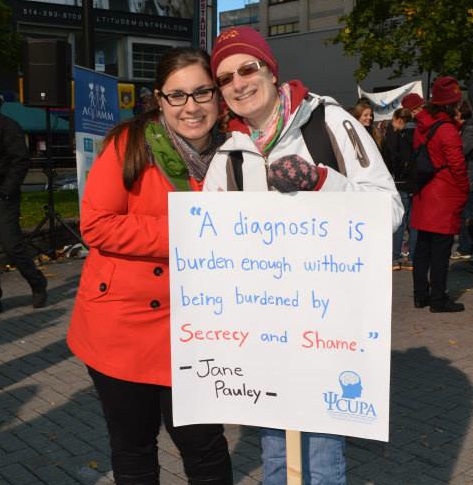 Janice LaGiorgia is a diligent, admirable, and passionate young woman who leads by example at Concordia University.
President and reviver of the Concordia Undergraduate Psychology Association (CUPA), Vice-President of the 56th Garnet
Key, and strong community organizer/supporter, Janice has contributed to Concordia's student life in a way which merits
recognition. She is the undergraduate student representative on: the Arts and Science Honours and Student Request
Committee, as well as the Psychology departmental council.

She revived the CUPA and engaged psychology students through a diversity of social and academic events. She organized
CUPA Walks For Mental Health, Edition 1 and joined Montreal Walks For Mental Health 5k to help reduce stigma and
increase awareness on mental health. She spearheaded a successful speaker series with Mike Santoro from AMI-Québec
and Camillo Zacchia, a psychologist from the Douglas Hospital who spoke about clinical psychology. Janice has stayed
open and supportive with students' ideas and facilitated the gathering of funding and logistics behind InPsych workshops.
She did more than events this year, she focused on building a community and creating a sense of belonging within the
psychology department by initiating CUPA's 1st annual food drive, came up with the idea of a psychology pub quiz night,
and linking graduate with undergraduate students through CUPA's events to ensure the communities are well bridged.

Janice's accomplishments are phenomenal. Her passion comes from the deep devotion of her heart and soul to CUPA. She
is driven with the purest intentions and has empowered many through out the year.
Rafael De Queiroz Sordili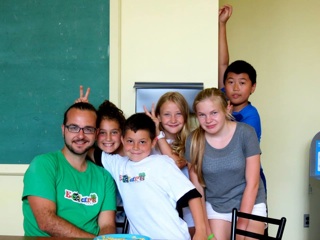 Rafael was born in Brazil. From a young age he has been guided by a mix of idealism and a deep desire to take part in the
life of his community. At 19, he abandoned Law School to join the Brazilian Landless Peasant Movement. Living at the
movement's compound, and working the field for a living, he realized that political change should come from within society.
With that idea, he enrolled at the University of São Paulo to pursue a degree in Social Sciences. Upon graduation he found
a job in the Brazilian Capital as a speechwriter to the Minister of Social Development. A pretty cool job, everybody says, but
the mix of bureaucracy and politics with a small "p" made him miserable. Looking for a way out, he came upon the Liberal
Arts College of Concordia. He took a great risk abandoning a comfy government job to move to, as he puts it, "this icicle."
From what we see tonight, he clearly made the right choice.
Since his admittance to Concordia, he became very involved in the university's life. First as a student success mentor,
helping first-year students transition into university. Two years ago he founded the Liberal Arts College Student Academic
Conference for students to acquire professional experience. He also represents students accused of academic misconduct
on Concordia's Student Tribunal Panel; and this year he serves as ambassador to our university through his role as
president of the Garnet Key Honors Society.

José Antonio Giménez Micó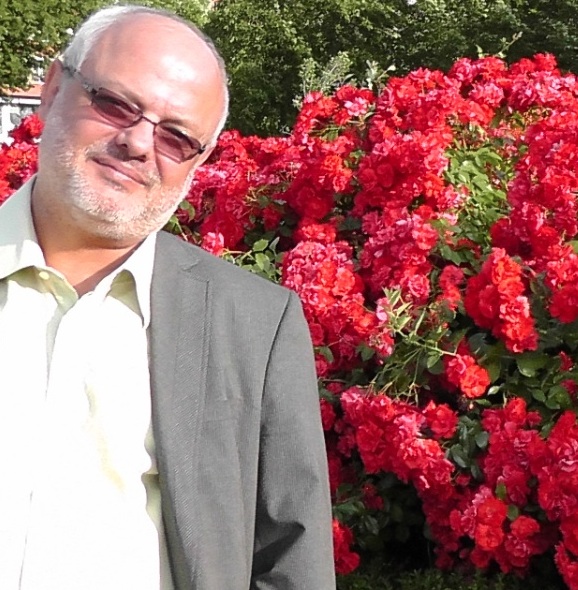 Professor Giménez Micó completed a BA and MA in Hispanic Studies at the Université de Montréal. He also earned a Ph.D
in General and Comparative Literature at the same institution and was granted a Postdoctoral research position in
Comparative Literature and Latin American Studies at the University of Toronto. Currently he is an Associate Professor of
Spanish and Latin American Studies in the CMLL Department at Concordia. He is also a Professeur Associé at the
Université Laval and holds an Adjunct Associate Professorship at the University of Calgary.

Professor Giménez Micó is the author of L'irruption des autres (2000) as well as several chapters and articles in collective
works and academic publications. He is a member of the Editorial Boards of the Revista Canadiense de Estudios
Hispánicos, the Canadian Journal of Latin American and Caribbean Studies and the Cahiers des imaginaires.

Toni, as he prefers to be called, has distinguished himself with a large and outstanding teaching commitment in Hispanic
Studies. He has gone above and beyond what is required of him to ensure success in academic student life, proven being
an exceptionally reliable, resourceful and dedicated professor not only for Concordia graduate and undergraduate students
but also for many former Concordia students in their pursuit of a PhD degree. The Hispanic Studies Graduate Students
Associaction has always counted on him when an advisor is needed.

Professor Giménez Micó's outstanding qualities make him a worthy and deserving person to receive this year´s Concordia
Outstanding Contribution Award.
Dr. Aiman Hanna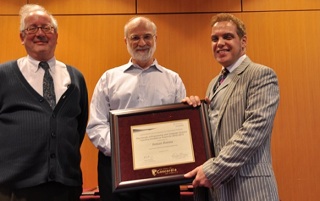 "A university is built on students and for students. Take students out of this equation, and nothing will remain.": This is one of the famous statements of Dr. Hanna, which he has been iterating and emphasising for more than twenty three years of teaching at Concordia University.

Dr. Aiman Hanna has taught more than one hundred courses during the last twenty years. He has taught for both the Department of Computer Science and Software Engineering and the Department of Electrical and Computer Engineering; he has covered a wide variety of topics; and he has proposed new courses. Dr. Hanna has won three previous awards for teaching excellence and for his outstanding contribution to the quality of education at Concordia University and for his contribution to students' life and educational experience.

Throughout his teaching career, Dr. Hanna has obtained extremely outstanding responses from students. Coming to Concordia from industry, he takes Concordia's slogan: "Real Education for the Real World" very seriously. He motivates students by discussing real problems and linking their solutions to course material. Dr. Hanna keeps up-to-date with educational technology and was one of the first professors in the Faculty to provide special web pages for each of his courses. Today, he makes extensive use of the vast resources of the internet, searching for the most relevant and high-quality information available. Dedicated to the improvement of not only his own teaching, but also of teaching practices in general, Dr. Hanna has participated in committees and workshops for both the Faculty and the Centre for Teaching and Learning Services. He has served as a mentor for part-time instructors and junior faculty members. Dr. Hanna's research is concerned with computer security; indisputably one of the most important subjects today.

It is appropriate to conclude this description of Dr. Aiman Hanna's achievements at Concordia with his own words: he is the people's professor and the people's colleague.

PK Langshaw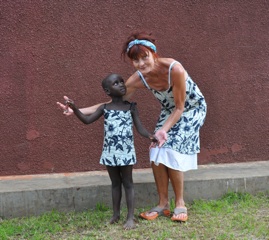 Professor PK Langshaw in the Design & Computation Arts is an Associate member with the Loyola Sustainability Research
Centre, Fellow of the Loyola College for Sustainability and Diversity, Board member for Concordia Volunteers Abroad
Program/academic portfolio and founding member of Hexagram Research Institute for Research Creation in Media Arts and
Technology. She is a committed faculty member who strives to facilitate multidisciplinary knowledge acquisition in social
design education.

Outreach initiatives and experiential learning is an important component in social design and her work/mentorship includes
local and international engagement. In 2001 she initiated the undergraduate course Concordia Dans la Rue – an
educational outreach project, which addresses the digital divide in society. In this course, design students teach digital skills
to students enrolled at the alternative secondary school at Centre Dans la Rue. The Quebec Ministry of Education awards
the DLR students towards their diploma.

Langshaw has worked with Concordia Volunteers Abroad Program (CVAP) for the last four years firstly guiding the design
of a forty person living complex in Gulu Northern Uganda. She assembled a graduate student team from the engineering
and design departments to develop an architectural plan for a sustainable building. Completed in 2011, the project
emphasizes a collaboration of western solar technology with traditional building techniques and local materials. While in
Gulu assessing the building, Langshaw began work with a children's home teaching sewing skills to the caregivers there
and to mentor a Concordia student in the design of a website, newsletter and logo for the orphanage.
Dr. Catherine MacKenzie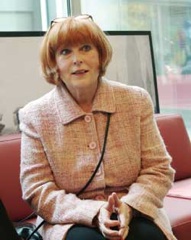 Dr. Catherine MacKenzie received her doctorate from the University of Toronto in 1984, specializing in eighteenth-century
French architectural theory. Since coming to Concordia University, she has held a large number of administrative posts in
the Faculty of Fine Arts and Concordia University. Her current academic interest pertains to issues of racism in the
nineteenth and twentieth century art worlds. Specifically, the dynamics of expatriate production by American and British
women living in China in the first half of the twentieth century, and the need to reclaim the roles of German-Jewish
collectors and art dealers in the first third of the twentieth century.

Dr. MacKenzie is devoted to the development of her students in her commitment to extending classroom experience
beyond the boundaries of academia. She developed an innovative advanced seminar on art historical methods in which
she provided mentorship both inside and outside the classroom. The seminar resulted in an end of year colloquium on
provenance research where students presented their research projects in a conference setting. The impact on her students
was significant in that it allowed them a valuable experience in research and presenting their findings to their peers. Dr.
MacKenzie's devotion to her students and guidance is inspirational and impressive, allowing them to foster a commitment to
critical thinking and gain confidence in their abilities as researchers and academics.