The Concordia Council on Student Life funds a diverse range of projects and initiatives every year. Check out some previous funding recipients and get inspired to start your own initiative!
Concordia Concrete Canoe Team
Concordia's Concrete Canoe team created Concordia's first concrete canoe. Their team of 30 students worked tirelessly over the past year to design and build this canoe to compete in the Canadian National Concrete Canoe Competition against 14 other teams across Canada. Check out the video this video about their road to the competition.
The Concodia German Language Student Association invited auther Christian Kratch to celebrate the English release of his book Imperium. Kratch read three passages from the book and held a Q&A session as well as a book signing. Of the attendees not only were Concordia staff, faculty and students attending, but also the German Deputy Consuls and the head of the Goethe Institute in Montreal. Following the signing and Q&A a social gathering was held where participants could meet the author and discuss the book further.
Concordia Inter-University Diplomatic Conference On Sustainability - Regional
The Inter-University Diplomatic Conference on Sustainability Regional was the first event of it's kind happening in the Quebec region. In it, the University of Laval and University of Montreal participated alongside Concordia debate the chaleenges faced by developing countries in terms of climate change and sustainabile development. Awards were given to outstanding participants and it recieved a commendation from the organizers of the national conference that occurs in Washington D.C.
Concordia Society for Automotive Engineers - Supermileage 2015-2016
The Society of Automotive Engineers, Concordia chapter competed in the Shell Eco-marathon Americas division. They designed and created a prototype gasoline fuelled vehicle to go the maximum distance using the least amount of fuel.
Headlight Anthology #19 Launch and Readings
To celebrate the release of the 19th issue of the Headlight Anthologies the masthead organized an evening of readings from its leatest editions by those who wrote the pieces.
Project Climate Countdown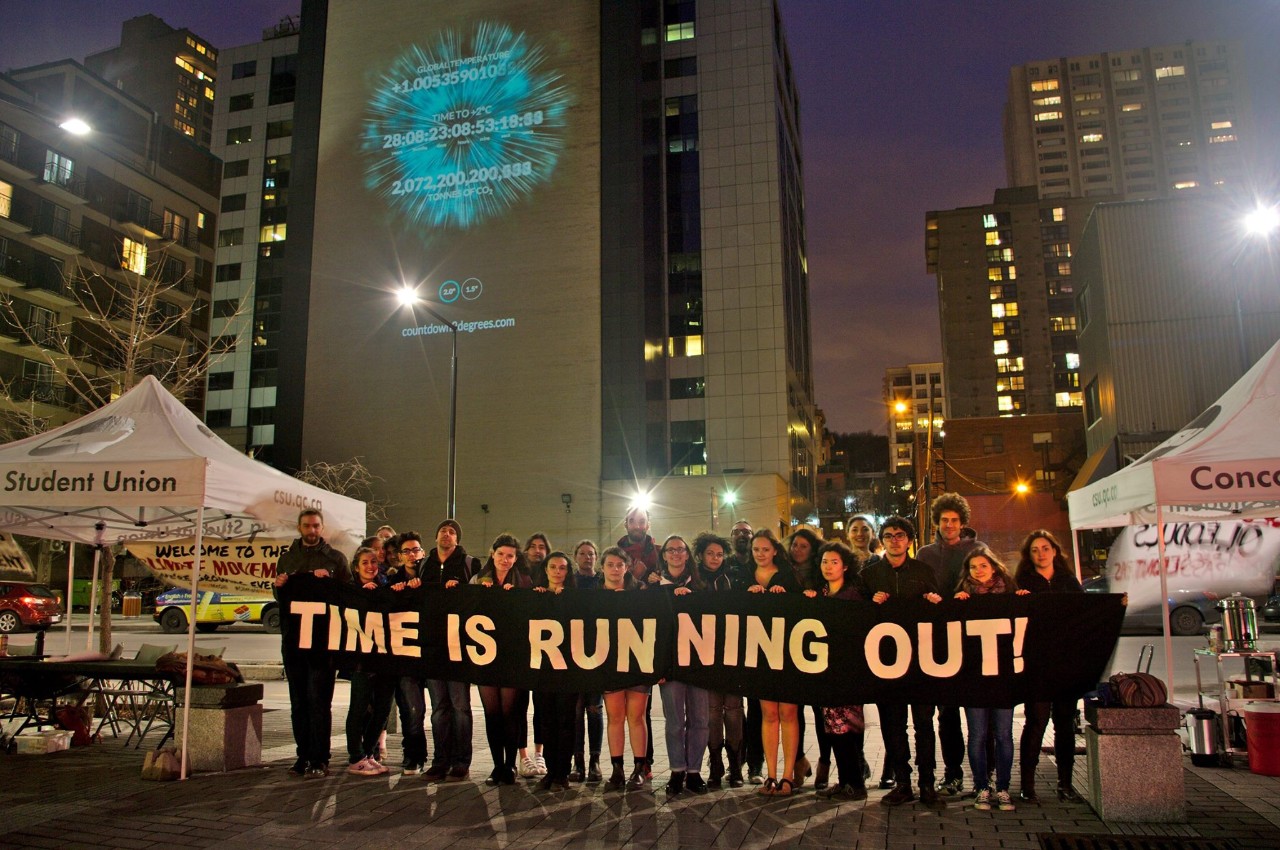 Project Climate Countdown was an event organized by Sustainable Concordia to teach the public about environmental and social justice initiative on-campus and to connect with people from around Concordia and the wider Montreal community. This included interactive workshops put on by Divest Concordia and Divest McGill, Sustainable Concordia and the Centre for Gender Advocacy as well as a tabling fair.
The Future of Public Art in Montreal
The Future of Public Art in Montreal's goal was to explore the 1% public art budget rule in Montreal, temporary vs permanent art and what the 375th anniversary of Montreal will offer in terms of art commissions. They also focused on issues such as budgeting, ineffective artist selection practices and discussing the various opinions of public art.
Mapping - The Void Magazine
Mapping celebrated The Void magazine's launch in the spring of 2016. It included readings from contributors as well as live music performances to celebrate Concordia's only bilingual literary arts magazine.