Concordia's Milieux Institute welcomes its largest-ever number of postdoctoral fellows
10 new scholars will join the interdisciplinary graduate research centre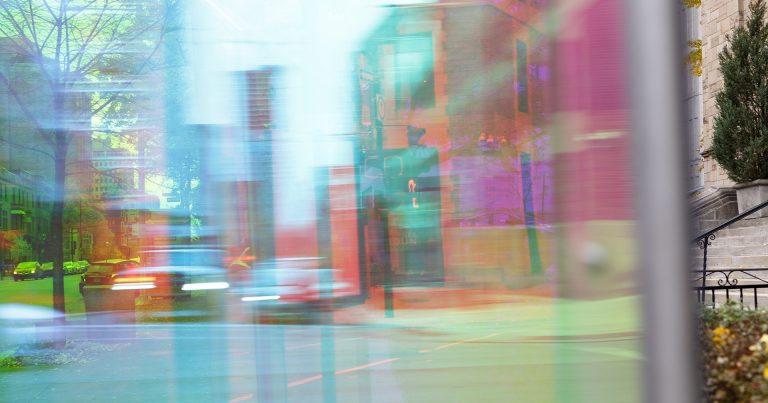 For the first time in its history, Concordia's Milieux Institute is hosting 10 postdoctoral researchers working across its eight research clusters in numerous cross-cluster initiatives.
Milieux is a centre for graduate research and research–creation at the intersection of media arts, digital culture and information technology. The research areas of the new fellows ranges from Indigenous photographic history in Canada and the reimagining of dementia narratives through collaborative performance to undoing the erasure of faʻafafine-faʻatane people from kinship and knowledge structures and the development of a conceptual framework for virtual museums.
Johannes Bruder, Marcelina Piotrowski, Reilley Bishop-Stall, Hugo Montembeault, Jan Dutkiewicz, Julia Henderson, Guillaume Dandurand, Jorge Lopes Ramos, Léuli Eshrāghi and Stéphanie Bertrand join the dozens of Concordia faculty and hundreds of graduate students currently making their scholarly and artistic homes at the institute.
'The coming of age of a research university'
Bart Simon is associate professor of sociology and anthropology and director of Milieux. He says the strength and breadth of this cohort of researchers speaks to the potency of the institute's interdisciplinary research and the international reach of its associated faculty.
"It's really an amazing thing that this many postdocs should be affiliated at Milieux at one time," he says. "It's a real sign of the coming of age of a research university that scholars of their calibre would choose Concordia and our faculty to help them move to the next stage of their careers."
Piotrowski says the online spaces generated by the COVID-19 health crisis could create new opportunities for connection and collaboration.
"In a way, the pandemic has driven us to be alone in our creative spaces, which we might have otherwise shared. But I think this actually produces more opportunities because there are all these different connections happening in a virtual network," she says. "I think it amplifies the connections exponentially. So 'Milieux on pandemic,' if we can call it that, is an exciting space."
Bruder studies the history of design as a social practice and says his research has already been shaped by the range of connections he has made at Milieux.
"We can only advance this endeavour if we begin unlearning traditional modes of design and start thinking about modes that do not subscribe to the logics of innovation and capitalization," he explains of the work he hopes to pursue with the institute.
Milieux will provide more avenues to connect and engage with the work of the postdoctoral fellows in the coming months.

See the full list and bios of all the new postdoctoral fellows at Concordia's Milieux Institute.
Read an interview with fellows Marcelina Piotrowski and Johannes Bruder.
---