IT support
Browse the list of Concordia's IT services to find FAQ, service descriptions, and documentation. If you still need support or have an IT-related question, we're here to help!
Open a ticket
Open a ticket with the Service Desk using one of our customized web forms. These forms help us gather the specific information we need to provide the quick support you're looking for.
Complete and submit the web form that best fits your needs from the options below.
You'll receive an automatic acknowledgement by email with your ticket number. You can use this email and ticket number to follow up on the progress of your request at any time.

Service Desk
The Service Desk supports all of Concordia's IT services.
Some services include: Student Hub, wireless internet, Concordia email, netname accounts, Moodle, staff and faculty computers, Carrefour and the Student Information System.
Instructional and Information Technology Services (IITS)
Monday to Friday: 8:00am - 11:00pm
Saturday & Sunday: 8:30am - 4:30pm

514-848-2424, ext. 7613
Service Centres
For urgent classroom support, please contact your closest Service Centre. Operating hours for the Fall 2021 semester have been adjusted based on the academic schedule.
The Service Centres provide specialized support for classrooms, computer labs, AV equipment, wireless internet, printer support and events. For information about Concordia's Service Centre locations and hours, browse the options below: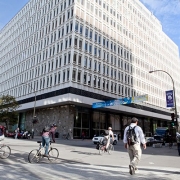 SGW: H-925
Phone: ext. 3435
Hours: Mon – Fri
8 AM – 10 PM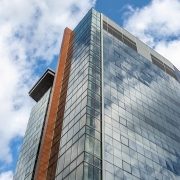 SGW: MB S-2.145
Phone: ext. 5998
Hours: Mon – Fri
8 AM – 10 PM
Saturday & Sunday
9 AM – 4 PM
SGW: FB-140
Phone: ext. 3646
Hours: Mon – Fri
8 AM – 10 PM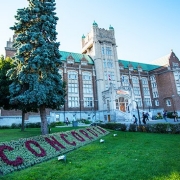 Loyola: CC-207
Phone: ext. 3466
Hours: Mon – Fri
8 AM – 10 PM
Find support in your Faculty
Concordia University has many IT groups that form a community focused on providing IT services to its staff, faculty and students.
Contact IITS unless your department is listed with an IT support contact below.
Fine Arts Service Centres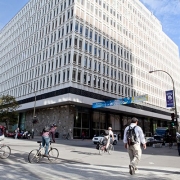 SGW: EV-5.770
Phone: ext. 3438
Mon – Thurs: 9am – 10pm
Fri: 9am – 7pm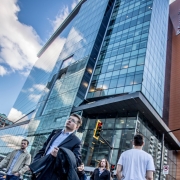 SGW: MB-8.325
Phone: ext. 4719
Mon – Thurs: 8am – 6pm
Fri: 8am – 4pm
Gina Cody School Service Centres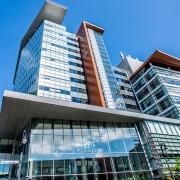 SGW: EV-7.182
Phone: ext. 5713
Hours: Mon-Fri 8 AM – 5 PM
Sat. & Sun CLOSED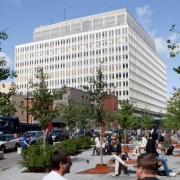 SGW: H-964
Phone: ext. 4181
Hours: Mon-Fri 8 AM – 10 PM
Sat. & Sun 9 AM – 7 PM