Join us for over twenty-five events and exhibitions staged from March 1 to June 30 by students and faculty in all nine of Concordia's fine arts departments.
March 22
InARTE Journal, Issue 08, released by undergraduate students in Art Education
Spring Shows in the arteSPACE gallery (EV 2.619):
March 5 to 30
Landscapes and Selfies: Artworks by PhD student Branka Marinkovic
April 3 to May 4
Inside the Self with a Loupe : The Second Coming of undergraduate student David Mutnjakovic
May 7 to June 6
From Cairo with Love: Artworks by PhD student Ranya Saad
June 7 to July 6
West Coast, Middle East: Harmonious elements by Mara Lane and Yasmeen Ayesh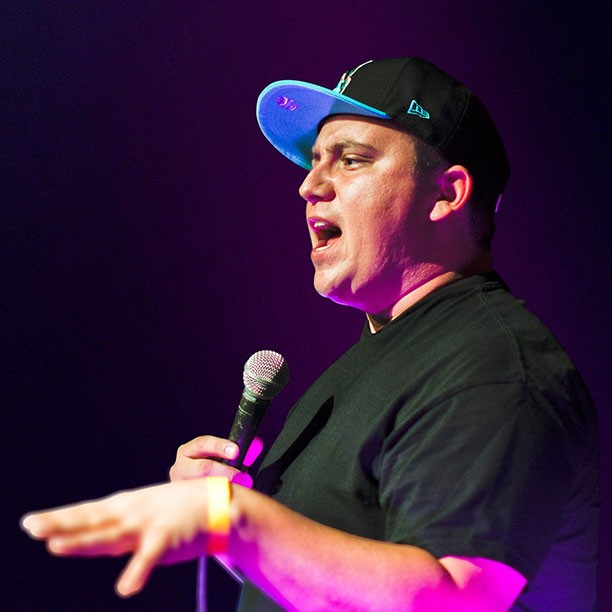 Ryan McMahon will speak at Concordia April 6.
March 29
Vernissage for Yiara, an undergraduate feminist art and art history publication Issue 06.
March 29
Indigenous Art Research Group present Rally Print. Walking, protesting, and rallying, Indigenous voices are rising. They are mobilizing and working together to assert a collective responsibility for the land, for kin, and for the community. This is a workshop facilitated by La Biennale d'art Contemporain autochtone (BACA)'s guest curators Niki Little and Becca Taylor!
April 6
The Indigenous Futures Cluster and the Department of Art History present Ryan McMahon – Red Man Laughing – Reflections on Reconciliation. This presentation shares the discoveries, stories and challenges of the groundbreaking fifth season of Ryan McMahon's celebrated podcast Red Man Laughing. Ryan brings audiences behind the scenes and into the world of the show with an in-depth and challenging analysis of the reconciliation movement in Canada today.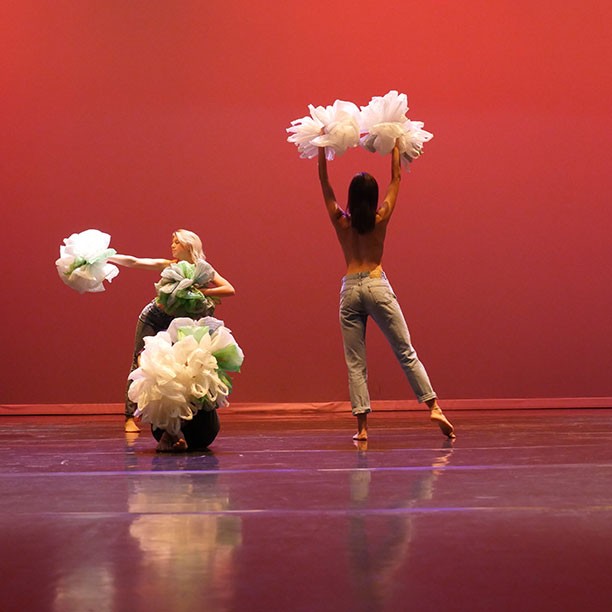 60 x 60 performance, 2018. Photo by Hadi Jamali.
March 22–24
SPIRALE, new works by and with first-year students
April 12 to 15
April shows by 2nd and 3rd year Majors in dance shows on the main stage, D.B. Clarke Theatre.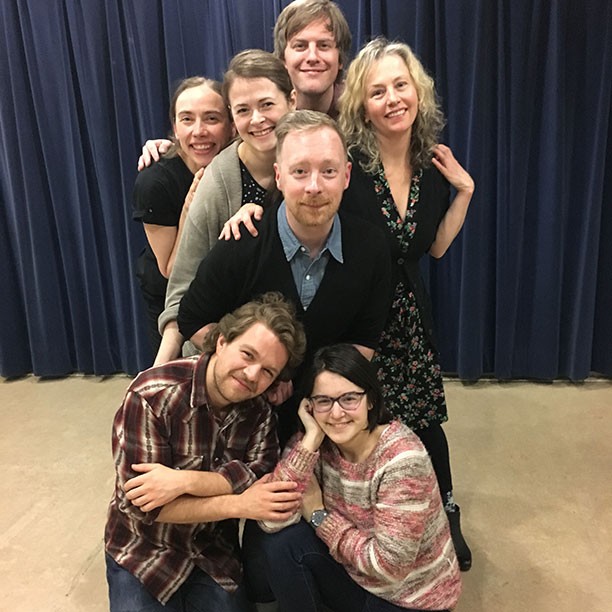 Standing in Grace: Expanding our Capacity for Joy, Gratitude and Awe through Drama Therapy. This workshop took place during CATS week.
DESIGN AND COMPUTATION ARTS
April 16 - 19
Synopsis. The Master of Design Expo will be taking place April 16 to April 18 in the Concordia Black Box (EV Building - OS3-845). Synopsis is an exhibition of works that articulate the role of the designer in the 21st century. The works, created by final year Master of Design students, showcase design-driven solutions to diverse social and environmental topics.
April 20 - 22
You Are Here/Vous Êtes Ici. The annual year-end exhibition by design and computation arts students. The show is a way to emphasize a specific time in one's career, whether it is school or outside work. It is a way of engaging people with their environment and the journey that brought students and spectators to this moment. This exhibition will feature graphics, industrial design, textile, multi-media works, and installations featuring audio, video, virtual reality and other cutting-edge technologies along with sustainability conscious propositions and projects.
MEL HOPPENHEIM SCHOOL OF CINEMA
May
45th annual Concordia Film Festival, organized by the Cinema Student Association and Animate Concordia.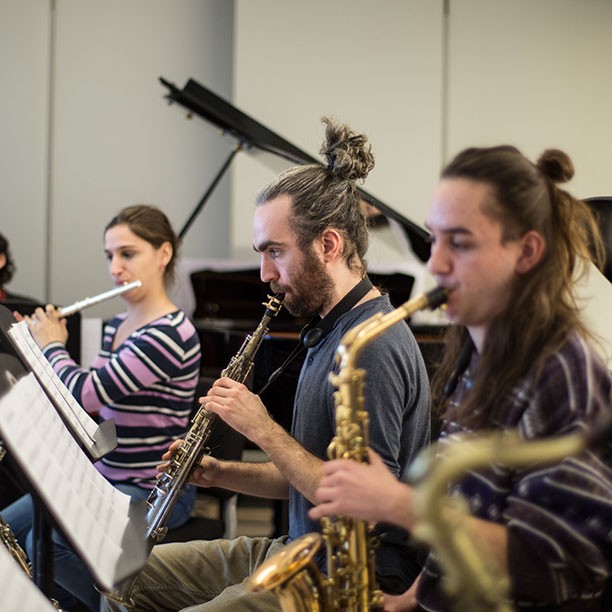 Members of the eclectic ensemble practising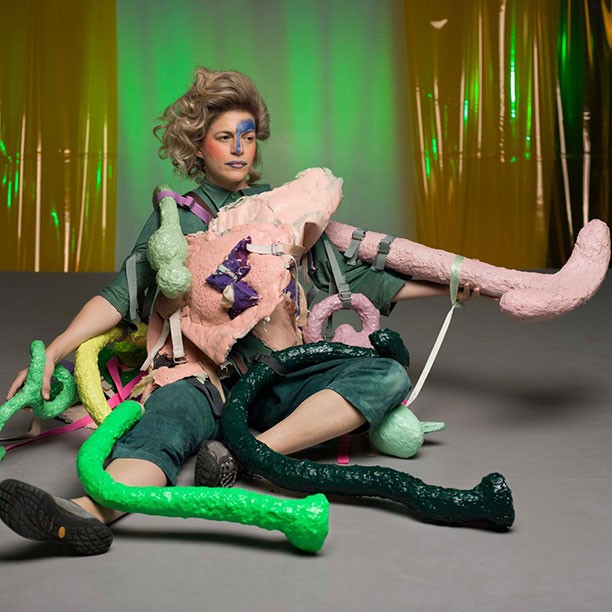 Chloë Lum & Yannick Desranleau, What Do Stones Smell Like In the Forest (2018). Production still. Performer: Marie-Annick Béliveau.
March 29 and 30
FBRS 480 has two exhibitions. 1) Time Well Spent (VA-010) is a Vernissage and publication launch: Thursday, March 29th, 6-9pm. 50 copies of their book will be available on a $5-10 sliding scale. Artists: Heidy Nyboer, Kassandra Walters, Gisèle Suzor-Morin, Camille-Zoé Valcourt-Synnott. and 2) Darn It at Galerie POPOP // Galerie l'Annexe @ Belgo building (372 St-Catherine O., #442 and #510). Vernissage: Friday, March 30th, 5-9pm. Opening hours: Thursday & Saturday 12-4
Artists: Caroline Gamiette, Elena Hoh, Ryth Kesselring, Faël Loreen François, Camille Marcoux, Isabel Prado Caro, Clara Quintela, Kristen Regular, Nakita Rizzuto, Emilie Usher
April 3 - 8
Liminal Relief In collaboration with the Concordia Ceramics Student Association (CCSA), Liminal Relief is an undergraduate exhibition that speaks to the threshold of being. Featuring artists: Mel Arsenault, Marieke Denil, Holly Fedida, Caroline Gamiette, Laila Hamouda, Daniel Hart, Saba Heravi, Hea R. Kim, Annie Lafrance, Tina Le, Chris Mendoza, Danielle Oostergo, Olivia Turchyniak, Camille-Zoé Valcourt-Synnott.
April 14 - June 16 (Optica Centre d'art contemporain)
Outre-vie/Afterlife Outre-vie / Afterlife was formed by Raymonde April in 2013. The group is made up of thirteen image practitioners whose work aims to develop a concept of afterlife that belongs to the language of images. Taking its name from a work by the late Québec poet Marie Uguay, the group is united by a shared dialogue about storytelling and the vicissitudes of memory. The group has exhibited large-scale photographs, video projections, experimental writing, and sound installations in Québec and abroad. These collective engagements have generated new collaborative modes of production and dissemination, including a practice of archiving their collective art-making process. The exhibition introduces photographs, videos, texts and archival elements that reflect the collective's daily activities, including individual works by some of its members.
April 23 - May 25 (FOFA Gallery)
Les Exquis Geneviève Moisan & François Morelli. Les Exquis, fantastical characters in black and white, are exquisite corpses that father-and-son duo François and Didier Morelli created together in the 90s using a software called Kid Pix.
April 23 - May 25 (FOFA Gallery)
What Do Stones Smell Like in the Forest? Chloë Lum and Yannick Deslanreau's What Do Stones Smell Like in the Forest? is an autofiction, and the second chapter in a series of speculative works reflecting on the affective relationships between sentient bodies and objects.

Leonard and Bina Ellen Gallery
May 2 - June 2
The annual exhibition IGNITION features new work by students in the Studio Arts and Humanities graduate programs at Concordia University. Students work with Gallery staff to produce an exhibition that critically explores questions related to artistic practice.
Matthew Brooks, Brent Cleveland, Mara Eagle, Muhammad El-Khairy, Malcolm McCormick, Émilie Morin, Claire Ellen Paquet, Etta Sandry, Adam Simms, Undine Sommer
Projects selected by Tammer El-Sheikh and Michèle Thériault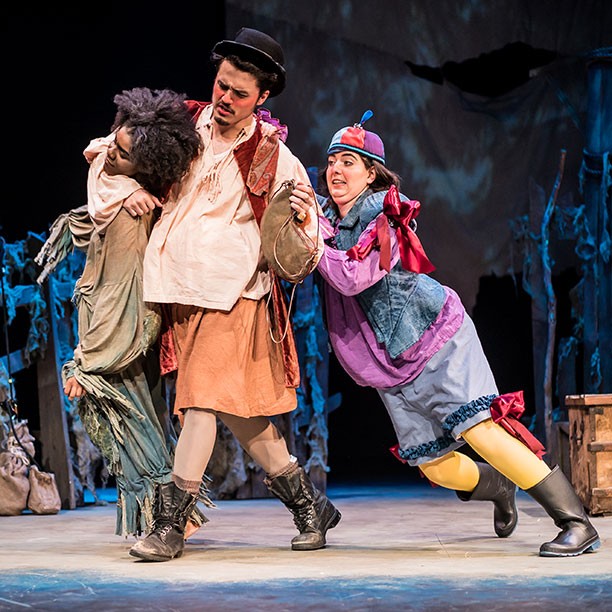 Scene from The Tempest
March 14-18
The Tempest
April 4-8
The Tempest