Sara Hanley
Part-time Instructor, Contemporary Dance

---
Julien Laperrière
---
Biography
Sara is a dancer, choreographer and pedagogue active in Montreal's dance community since 1997. Her work investigates the materiality of bodies and objects and explores the interrelatedness between the body and the environment. These undertakings are pursued within a collaborative approach.
First trained as a dancer at Le Groupe de la Place Royale and then at l'École de danse contemporaine de Montréal, she collaborated with Dominique Porte for more than 15 years as well as a number of choreographers such as Sylvain Émard, James Viveiros, Maria Kefirova, Debora Dunn, Sarah Bild, and the Fondation Jean-Pierre Perreault.
Since 2014 she has lead various artistic projects exploring creative approaches to movement with the Blind and Visually impaired community and with the Deaf and Hearing impaired community.
Sara has a Bachelor degree in Art Education and is currently pursuing a Masters degree in Art Education at Concordia University. Her area of interest is in the research of the body as a border in a multidisciplinary approach. She teaches dance at Concordia University, l'Uqam, the RQD and l'École de danse de Québec. She is inspired by a number of somatic approaches including the Alexander technique. Other areas of interest include Releasing technique, Kung Fu, and Aeküus. She also collaborates regularly as an artistic advisor with emerging and established choreographers.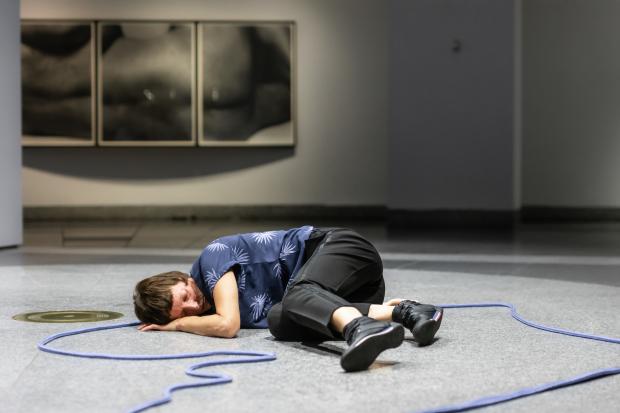 La théorie des ensembles
Photo credit: Romain Lorraine