'Don't forget to write queer, Black, blessed and beautiful into future history'
Performance artist and Concordia MA student Kathleen Charles presents new poem in honour of Black History Month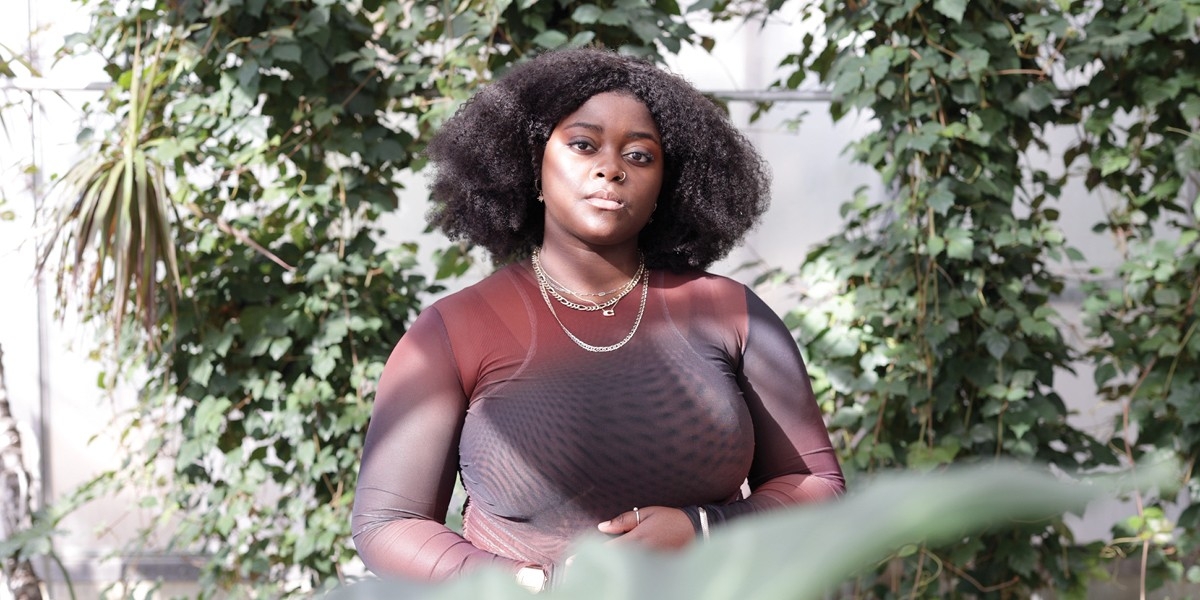 Montreal-based Kathleen Charles — a queer, Haitian performance artist, singer and writer — presents their latest poem "End/Beginning" in honour of Black History Month.
A master's student in Concordia's Creative Arts Therapies program, Charles describes using their body, voice and words as ancestral heirlooms that form the foundation of a practice that is equally spiritual and artistic. Blackness, especially queer, trans or non-binary Blackness, is at the centre of all their creations.
About their new poem, Charles says: "During the early months of the pandemic, I really believed the world was ending, and that there was no reason for me to continue to dream or look to the future."
Yet they feel differently now, "I know my ancestors have lived through countless apocalypses, which means I am no different. Hope, making art, and imagining the future is still necessary, especially now. This poem is a reframing of hopelessness: the end? No. We are about to witness so many beginnings."
Watch a video of Charles's new work "End/Beginning" and read their words below.
End/Beginning
by Kathleen Charles
Don't forget to write queer Black blessed and beautiful into future history
Capture their love and hang it on an altar
Build a garden so they know we adorned ourselves with flowers
Down to the last precious moments of a sinking ship
And all Blacks learned to swim that day
The new world is ending and constantly beginning
We live here… at the crack of the end/beginning
Welcome to the rapture
Find your footing and dance
Hand over your devotion to chaos
And build a home in the storm
Learn to swim cuz the waves are comin
Learn to love cuz lovelessness will swallow you whole
We'll make the big bang proud with bouquets of burgeoning bloom
Look around you
There are little ones who run in wild grass like they need not know where they're going
Smiles so bright they could carry the sun
Strides so wide
The future is their home
---
I learned to be healer in a world unfurling
I built my devotion to art in the eye of a hurricane
Like those who came before
Bought my first guitar in a world at war
Indulged in the fruit of sapphic love
When there were lines at the grocery store
Covered my friends with romance
When I feared losing them the most
I am not who I once was
I am the artist healer lover friend
Furiously dancing in the storm
---
---