Top 5 things to do in Montreal this month
DON'T MISS: Artful alleyways, Expo 67 and pizza!
Posted on September 14, 2017
|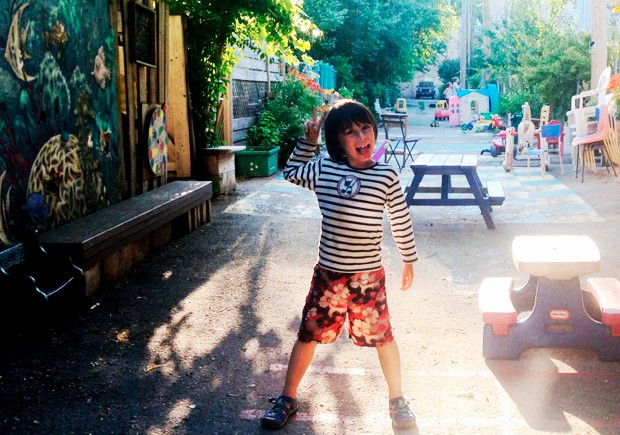 1. Art in the alleyway
Vue de Ruelle | 375e anniversaire de Montréal | Locations vary | September 15 to 16
A troupe of local filmmakers has taken to the streets of Montreal to document the city's green alleyways through the lens of those who call them home. The resulting web documentaries will be reworked this month by four video jockeys and transformed into light murals that will be projected in eight different alleyways throughout Mercier-Hochelaga-Maisonneuve and the Southwest.
Click here for the full program.
2. The event of the century returns to Montreal
Expo 67 Live | 375e anniversaire de Montréal | Esplanade de la Place des Arts | September 18 to 30
Fifty years on and you can still relive the glory and spectacle of Expo 67, right in the heart of downtown Montreal. This month, Esplanade de la Place des Arts will transform into a cinematographic island, complete with archival treasures and an immersive soundtrack. A veritable trip back in time!
3. Moments from the past
News From Our Past | Associated Screen News | 375e anniversaire de Montréal | Locations and times vary | September 15 and 22 (September 16 in case of rain)
Journey through history by revisiting the events that marked our yesteryear. A series of silent newsreels, from 1921 to 1958, will be screened outdoors with the accompaniment of a live musician, giving spectators a chance to collectively revel in the past.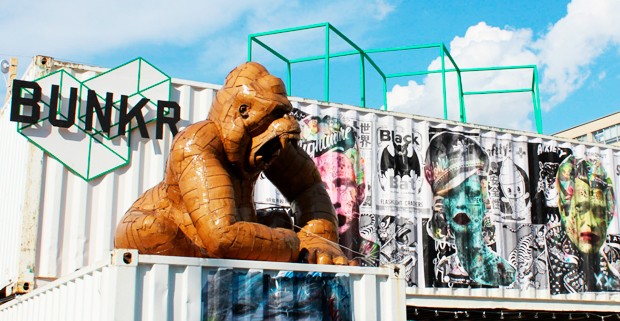 4. Bumping block parties
BUNKR block parties | BUNKR Village | September 15, 22 and 29 starting at 5 p.m.
This September, a pop-up village/art installation is offering a variety of novel entertainment. BUNKR block parties include live performances, art exhibitions, workshops and more. Check out BUNKR, located in the Central District neighbourhood (Ahuntsic-Cartierville), before it closes for good at the end of the month.
5. Hurray for pizza
Pizza Fest | Locations vary | September 14 to 17 starting at 10 a.m.
Pizza may very well be the single greatest student food in the history of forever. So, it makes sense that Montreal, the top student city in the world, would have its own Pizza Fest. Get your pizza passport and embark on a culinary journey across Montreal's many pizzerias. You'll also get a chance to win two plane tickets to Naples, Italy!
Find out more about Pizza Fest.
Stay up to date with what's going on in Montreal by subscribing to La Vitrine's newsletter.