Building renovations go green
Improvements to energy efficiency are underway at Concordia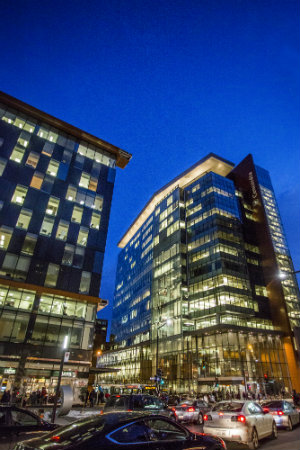 In addition to the eco-friendly renovations underway at the Ed Meagher Arena, several other buildings are getting green makeovers. Here's a peek at other work in progress and some upcoming projects that are planned.

* The mechanical and electrical systems in the Engineering, Computer Science and Visual Arts Integrated Complex are being upgraded.

* Two new high efficiency gas-fired water heaters will be installed at the Grey Nuns Mother House for the domestic hot water needs of students living in residence. The cafeteria will soon feature LED (light emitting diode) lighting.

* Corridors and staircases in the Visual Arts Building will undergo renovations this summer, allowing for increased lighting, as well as a reduction in energy consumption. Similarly, the Guy-Metro Building is being equipped with energy-efficient lighting, and will boast an eco-friendly ventilation system, complete with variable frequency drives and high-efficiency motors. The cooling tower will also be replaced.

* Lighting, heating, ventilation and air conditioning (HVAC) in the Henry F. Hall Building's Alumni Auditorium (Room H-110) will undergo a complete overhaul.

* The Communication Studies and Journalism Building will soon feature software that continually monitors the HVAC systems to detect faults, saving energy and improving comfort levels for building occupants.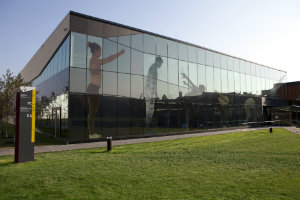 * Two of Concordia's newest buildings were granted Leadership in Energy and Environmental Design (LEED) certification status by the Canada Green Building Council in November. The PERFORM Centre and the John Molson School of Business Building were awarded gold and silver status, respectively. This important recognition officially recognizes Concordia's long-standing commitment to sustainable practices.

Check out NOW in the coming weeks for more details regarding renovation projects.
Read related Earth Day articles.

Related links:
• "Ed Meagher Arena goes eco-friendly" — NOW, April 15, 2013
• "Concordia takes gold and silver for eco-buildings" — NOW, November 7, 2012
• Facilities Management
• Environmental Health and Safety
• Campus maps
---