Reputation management in social media age
Acclaimed public relations commentator Paul Holmes inaugurates Luc Beauregard Speaker Series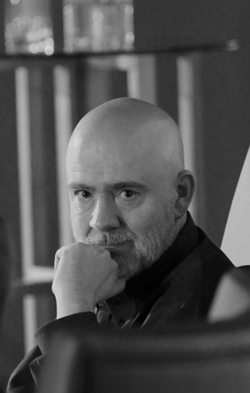 Paul Holmes, an internationally acclaimed public relations commentator and author of the influential The Holmes Report, will be the speaker at the inaugural edition of the Luc Beauregard Speaker Series.

The series is organized through the Luc Beauregard Centre of Excellence in Communications Research at the John Molson School of Business.

"The goal of the series," says its director, Jordan LeBel, "is to invite to Montreal, speakers of international clout who are willing to share stimulating ideas with the public relations community and with business professionals who appreciate the vital importance of managing their organizations' relationships with stakeholders."

Holmes has been writing about public relations, corporate reputation and corporate responsibility for more than 25 years. Currently the chief executive of The Holmes Group, he previously served as editor and publisher of Inside PR and Reputation Management magazines. He was the news editor of PR Week in the U.K. and editor of the American edition of that magazine when it launched in 1998.

To attract a speaker of Holmes's calibre is a real coup for the centre, says LeBel, an associate professor of marketing at Concordia. "This is thanks to the efforts of Mr. Beauregard himself. Paul Holmes is a highly respected international commentator on the public relations scene. He has a broad perspective and a unique take on the key issues that face this important discipline. His newsletter is a valuable resource for public relations professionals and indeed for all levels of leadership within an organization."

LeBel says the upcoming event will help foster exchanges between academics, researchers and practitioners. "A key part of the centre's mission" he says, "is to advance the strategic role of public relations at the highest levels of organizational management and leadership by supporting and promoting applied and innovative research and establishing best practices that can assist and inspire today's and tomorrow's senior professionals in all types of organizations."

The Luc Beauregard Centre of Excellence in Communications Research, whose name pays homage to Luc Beauregard, a pioneer in the field of strategic communications, was created in 2012 to unite marketing and communications scholars with business leaders.

When: Friday, April 19, 2013, from 7:30 a.m. to 9:15 a.m.
Where: Ritz Carlton Montreal, Oval Room (1228 Sherbrooke St. W.)

Admission is $150 for practitioners (tax receipt of $100) and $50 for students (no receipt). Register online.

Net proceeds will be donated to Public Relations Without Borders a non-profit organization leveraging the public relations discipline for the benefit of populations in developing countries.

Related links:
• Register online
• John Molson School of Business
• Luc Beauregard Centre of Excellence in Communications Research
• The Holmes Report
---