Tribute to Stanley Kubina
Dedicated electrical engineer made immense contributions to his profession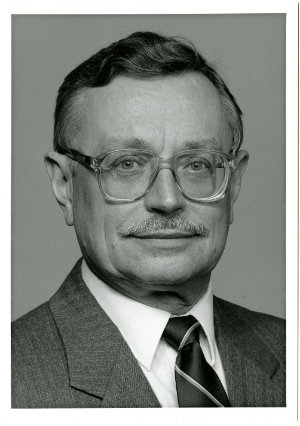 Stanley Kubina (1925–2013) was a gifted electrical engineer who contributed enormously to his discipline at Concordia and across Canada. He died February 13, aged 87. Born in Slovakia, Kubina immigrated to Canada in 1934. He attended McGill University and earned a BEng in engineering physics, and a MEng and PhD in electrical engineering.

"I first met Stan in 1972," recalls Christopher Trueman, professor and associate dean for Academic Affairs in the Faculty of Engineering and Computer Science. "I was a final-year undergraduate in electrical engineering and he was completing his PhD. Working with an engineer of Stan's experience was a thrill for a young student."

Kubina's industrial experience was in the area of avionics, the science and technology of electronic systems used in aircraft. He worked at Canadair and then Canadian Aviation Electronics. He was responsible for the development and evaluation of the antenna systems on such aircraft as the CL 28/ARGUS, the CL 44/YUKON and the CL 66/COSMOPOLITAN.

In 1965, Kubina became the head of electrical engineering at what was then Loyola College. When Loyola amalgamated with Sir George Williams University to create Concordia University, he became director of engineering on the Loyola Campus and also served on the new university's Board of Governors. In 1993, the Faculty called on Kubina, who had then retired from full-time academic work, to serve as associate dean of Strategic Planning. He served in this role until 1997 and helped reinvigorate the Faculty and pave the way for the many more successes that were to follow.

He was a dedicated and attentive professor and thesis supervisor, as well as an outstanding researcher. His contributions in the field of computational electromagnetics, as well as his educational acumen, earned him the title of Life Fellow of the Institute of Electrical and Electronics Engineers, one of the most prestigious honours that the organization bestows.

"Stan was a true gentleman, a scholar and a real engineer," says Trueman. "He will be dearly missed."

Related links:
• Department of Electrical and Computer and Engineering
• Faculty of Engineering and Computer Science

---