'Wouldn't it be cool to build a heart simulator?'
A Concordia engineering capstone project leads to an international patent filing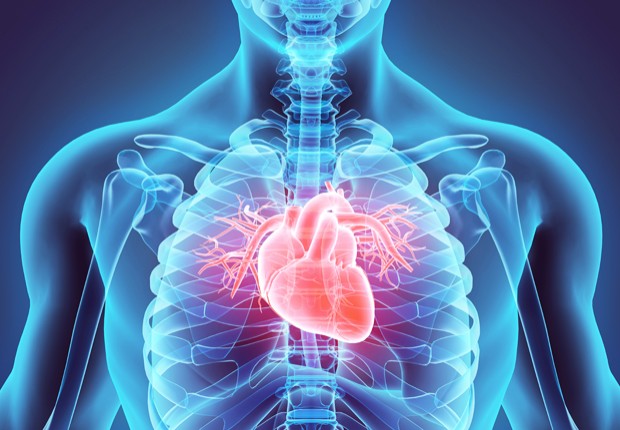 Last month, students from Concordia's Faculty of Engineering and Computer Science (ENCS) showcased their final-year projects at the annual Capstone Fair — and for one team in particular, the fair signified the end of a very successful journey.
With the assistance of Concordia, an international patent application has been filed to protect a high-fidelity heart simulator and the advancements created by eight undergraduate students.
Interchangeable, anatomically correct, patient-specific replicas of a heart are 3D printed and connected to the simulator, which is capable of replicating the inner workings and blood flow of a patient's heart in real time. The simulator currently recreates two heart valve conditions: stenosis and regurgitation. Further simulated conditions are in development.
The design has enormous potential for use in medical research and in the testing of medical devices.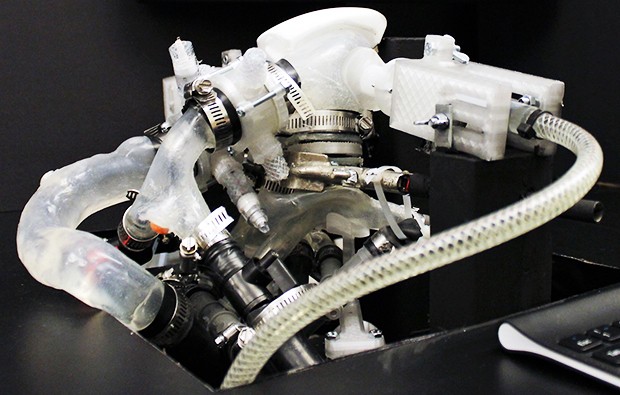 The students who worked on the simulator hope it will serve as a testbed for Class III devices, such as prosthetic heart valves and transcatheters. This would not only reduce the development costs of new medical devices, but the need for animal testing as well.
The simulator can be used as a training tool for surgeons, allowing them to practice placing devices in a patient's heart. Moreover, it may help with the development and testing of personalized implantable cardiac devices.
Ramit Singh worked on the project with fellow mechanical engineering students Sebouh Akhikian, Nicholas Bonomo, Constantinos Danias, Kevin Gandhi, Tabitha Jaramillo, Sholom Shuchat and Zachary Zoldan. He says it offered the team an opportunity to do something that had never been done before.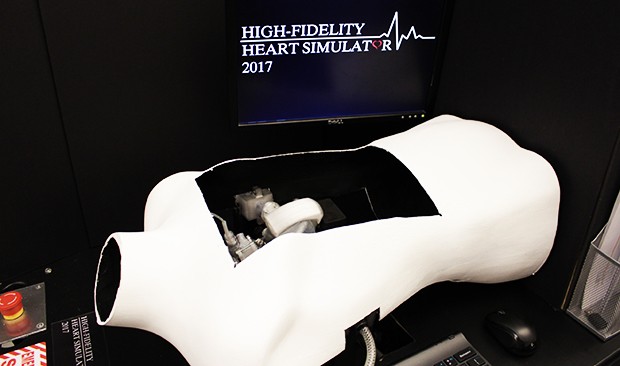 "We were attracted by the unique nature of the project and by the opportunity to work with professor Lyes Kadem," he adds.
"Some of us remembered professor Kadem talking to us about his research and Capstone projects in his Thermodynamics I class. We even talked about it then: 'Wouldn't it be cool to work on a heart simulator?' Even as first-year students, we were intrigued by his research."
Kadem and the team recognized a gap in how Class III medical devices are tested. Currently, devices go through lab testing, as well as animal and human testing, posing a certain level of risk for the animals and patients involved.
"The high‑fidelity heart simulator aims to address that 'missing block' by adding a phase of simulation that could minimize the use of animals and the risk imposed to humans during clinical testing," says Singh.
The development of the technology has come about through Kadem's efforts. "From the start of the project, professor Kadem was confident that the end-product was going to be something unique," says Singh. "He guided us through the whole patent process."
For their Capstone project, the student team came up with a proof of concept. They are now working with Lyes Kadem and Giuseppe Di Labbio at Concordia's Laboratory of Cardiovascular Fluid Dynamics to create a marketable version of the simulator that is ultrasound and MRI compatible.

Find out more about Concordia's Faculty of Engineering and Computer Science.

---