notice
Meet MIGS' New Fellow: Dr. Ekkehard Strauss
The Montreal Institute for Genocide and Human Rights Studies at Concordia University is pleased to welcome its new Fellow Professor Dr. Ekkehard Strauss.
Dr. Ekkehard Strauss teaches and researches at the Berlin School of Economics and Law on the topics of police and security management, international human rights protection and international conflict management.

Before being awarded the professorship, he worked for the OSCE and the UN for more than 20 years. His professional focus lays on assisting international organizations, governments, private companies and civil society in developing strategies, institutions and processes to monitor and respond to risk factors for crises, conflict and instability.

His experience working in multilateral settings includes diverse geographic regions including North, West and Central Africa, the Middle East and Eastern Europe and the Balkans and headquarters in Geneva and New York.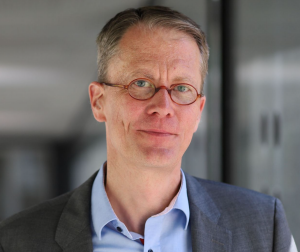 ---