Workshops & seminars, Health & wellness, General
Live Your Music at Concordia: Weekly Drop-in facilitated Music Workshops
---
DATE & TIME
Thursday, December 1, 2022
6:30 p.m. – 7:30 p.m.
WHEEL CHAIR ACCESSIBLE
Yes
---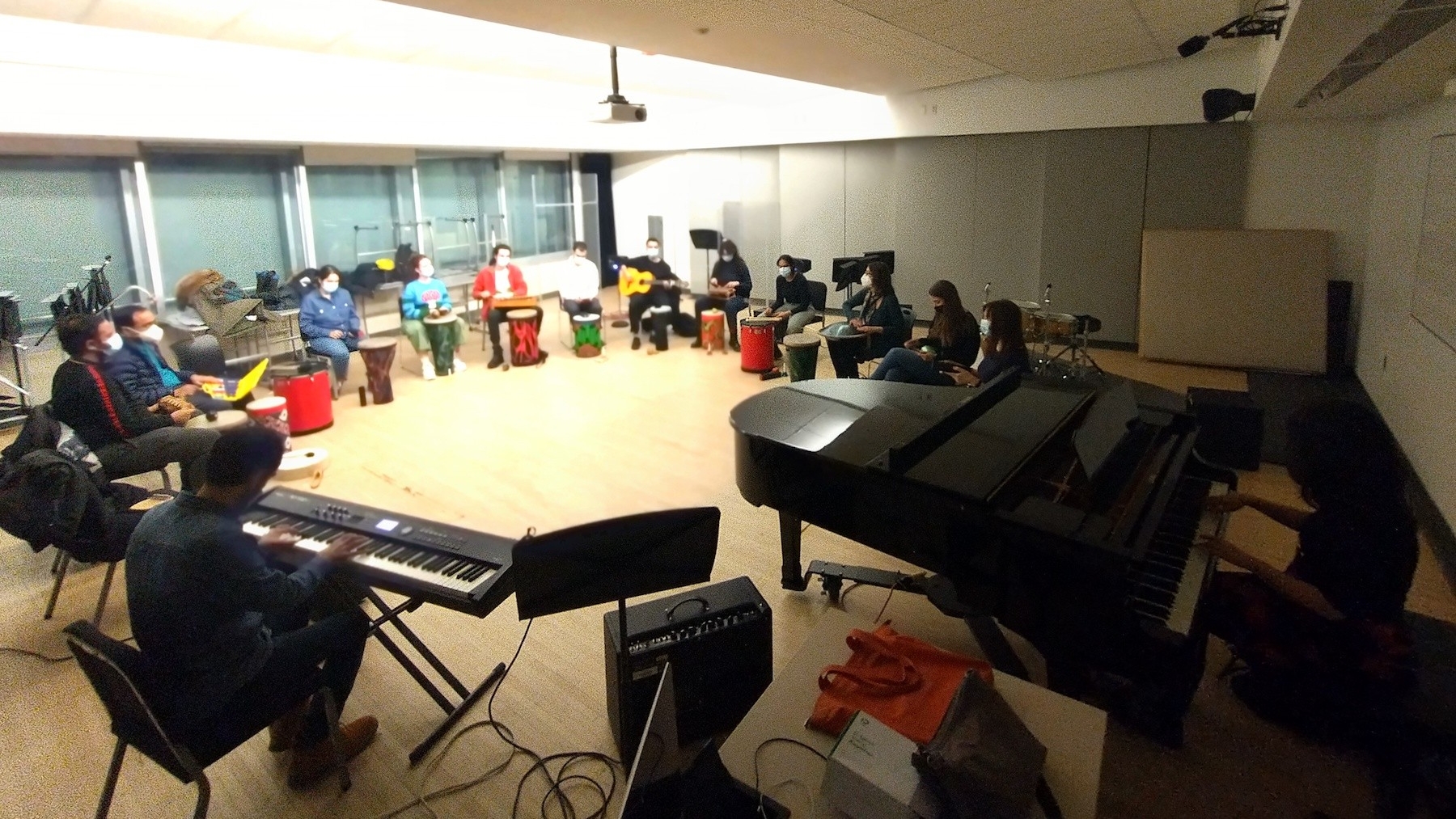 Regular weekly sessions start September 8th!
Thursday evenigs from 6:30 – 7:30 p.m.
Where? Concordia's Department of Music (John Molson School of Business, 8th floor, MB-8.135)
No registration - there will be a signup sheet at the door
First Come - First Served
NOTE: There is a room capacity limit of 30
Masks are not required but recommended for those who have health concerns
Bring your own instruments. Percussion instruments will also be provided
Take a "music health break"
Release your stress
Let your creativity soar
Meet new people (open to all Concordia students, staff and faculty)

These events are facilitated by Irene Feher (Dept of Music) who makes free improvisation accessible to everyone.
These events are possible thanks to generosity of a Concordia Music alumnus, and are sponsored by the Student Success Centre and the Department of Music.
---
See the full event series:
Live Your Music at Concordia: Weekly Drop-in facilitated Music Workshops
---