Arts & culture
Artistic Cross-Pollinations: collaborative explorations in theatre, Circus dramaturgy and Spanish translation
---
DATE & TIME
Tuesday, November 29, 2022
1:30 p.m. – 3 p.m.
SPEAKER(S)
Juan Pablo Corvalan and Javiera Osorio Ghigliotto
WHEEL CHAIR ACCESSIBLE
Yes
---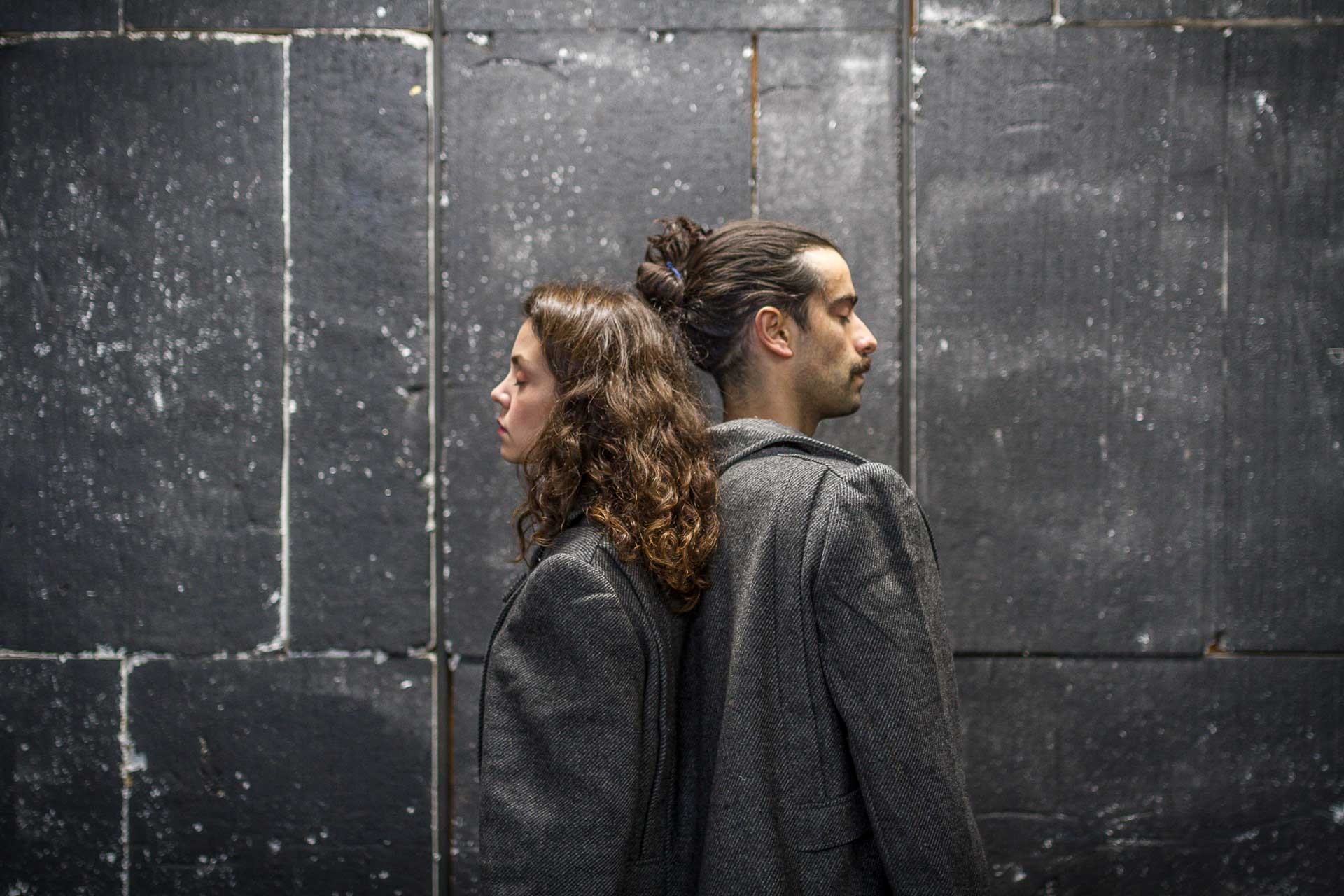 Juan Pablo Corvalan and Javiera Osorio Ghigliotto have been in residency at Acts of Listening Lab and engaging intellectually and artistically with Associate Dean and Professor Louis Patrick Leroux over the course of the Fall. This was supported by "Fondart de Pasantia, Becas Chile Crea 2020" from Ministry of Cultures, Arts and Heritage of Chile.
You are invited to come experience some of the residency outcomes of the two projects they have been working on, in a relaxed environment.
Memory maps: Explorations for circus dramaturgy.
This residency corresponds to a first stage of research - creation in which we reflect on the motivations for creation. For this, we elaborate questions from the contemporary circus, the theater and our immediate context, which we find mobilizing and resonant to discover the path to the scenic creation and its dramaturgical possibility. Our exploration surface is based on the body and its possibilities through the word, the movement, the manipulation of objects, the memory, the intuition, the exchange and correspondence between the different disciplines and experiences that differentiate us and bring us closer to each other.
We approach the performing arts as a means of expression, as a vehicle for exploration and self-knowledge that is directly related to our history and context, which we inhabit from our body.
Dialogo caprichoso
Dialogues fantasques pour causeurs éperdus is a series of short performance pieces that were written over fifteen years and originally staged at Concordia's matralab in 2009. An English version, False Starts (2016) allowed for playful translation, adaptation and transgressions. This time, Louis Patrick Leroux, working with translator Andrea Pelegri Paz and actors Juan Pablo Corvalan and Javiera Osorio Ghigliotto, explores the impact of Chilean Spanish on the constitution of this ever-evolving work. Also lending their voices to the event Diego Lopez Francia and Christina Alejandra Jimenez Gomez. The group will be presenting a staged reading of excerpts in Spanish and English and discussing the translation of form and text.
BIO
Javiera Osorio Ghigliotto
Actress graduated from Diego Portales University in 2006. Her acting performance has been present in the spaces of representation, theater, audiovisual and circus. She has also developed as a teacher in the field of movement, teaching at universities, workshops and theater academies, also, as an actress and in research projects, creation and direction in the company Circo Virtual, teacher at Circo Del Mundo and Escuela Elevarte Circo Yoga EPAC, preparatory school of circus from Chile
In 2018 she founded Proyecto Escritura, a community art installation that promotes meeting, dialogue, expression and reflection through writing in public spaces.
Juan Pablo Corvalán. (chile)
He earned a bachelor's degree of Arts with a major in acting from the University of Chile. He works professionally as an actor, circus artist, and director.
He is Artistic Director, General Producer & Artistic Management of the multidisciplinary scenic arts company "Circo Virtual" with which he develops diverse scenic works of investigation and creation linking theater, music, drawing and new media with contemporary circus, since 2001. @circo_virtual. He is also Artistic Director, General Producer & Artistic Management "Proyecto Escritura - The Writing Project", a community-based art installation that promotes writing and memory in public spaces.
He is also a professional Ashtanga Vinyasa Yoga teacher and professional Massage Therapist in Tuina (Chinese) and Thai Massage.
is Professor in both English and Etudes françaises and Associate Dean of Research in the Faculty of Arts and Science. He is also a playwright, director and translator who has written for many forms of performance, from theatre to film, including video performance and transgressive translation for tight-wire soundscape.
---
To attend in person, please send us an email at acts.listeninglab@concordia.ca.
All of our events are free and open to all, but registration is required.
---