Tours, Info sessions & orientation
Guided Tour of Concordia's Public Art Collection: Exploring the Intersections of Art, Technology and Scholarly Life
---
DATE & TIME
Saturday, October 1, 2022
12 p.m. – 12:45 p.m.
WHEEL CHAIR ACCESSIBLE
Yes
---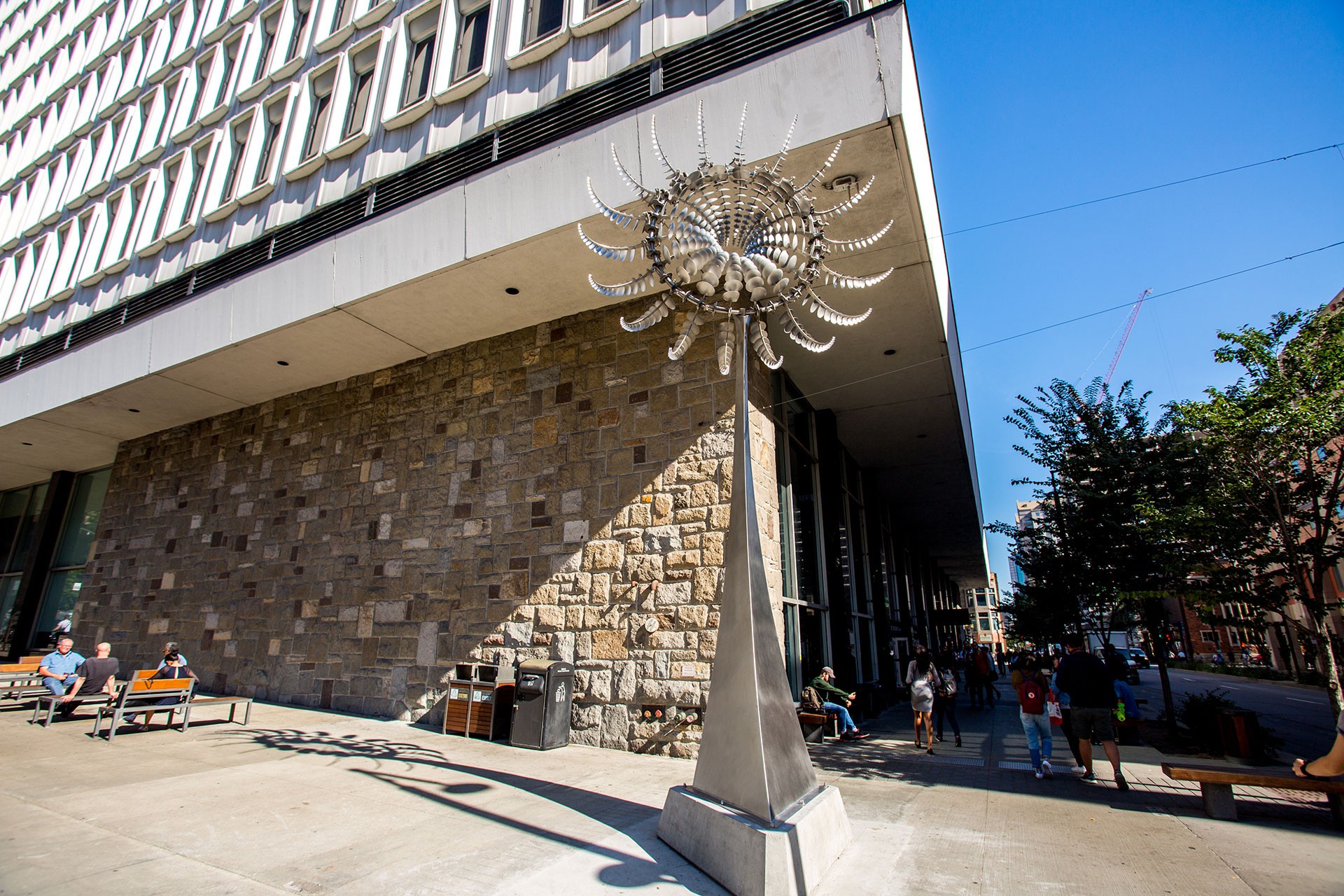 Anthony Howe, Di-Octo II, 2017 Medium: Stainless steel (Fabricated by Show Canada) Dimensions: 25 feet Patron: Susan and Jonathan Wener
As part of the Journées de la Culture and in partnership with Art Public Montreal, Concordia University is offering thematic tours of the Concordia Public Art Collection.
Exploring the Intersections of Art, Technology and Scholarly Life tour will showcase five artworks located on Concordia's downtown campus. This tour explores and highlights the multi-disciplinary nature of Concordia University and the collection's formal and aesthetic diversity. This tour features works that intersect art and technology and considers their impact on the university community.
The featured artworks include:
Language: English
Duration: 30 mins, rain or shine,
Location: Concordia University,1455 De Maisonneuve Boulevard West, Montreal, Quebec. (Metro Guy/Concordia)
Meeting point: Outdoors near Anthony Howe's, "DI-Octo II" sculpture (see event image) in front of the Hall Building, located at the Corner of De Maisonneuve Boulevard west and Mackay Streets.

---