Terence Byrnes
Associate Professor, English

---

---
For a number of years, my work involved three areas, creative writing (the short story), editing and publishing, and non-fiction writing about the history and practice of fine art photography. The first of these involvements resulted in the publication of two books of fiction, (one edited), whose contents were re-published in numerous anthologies. My editing and publishing work was primarily with Matrix magazine, Quebec's longest-lived and most successful literary journal. For a brief time I was the owner of the publication, then an associate editor. During that time, the magazine maintained and increased its status in the national literary community.

Two essays, one recently published, and one forthcoming, reflect my recent interest in memoir and essay. "My Life as a Ghost" and an accompanying essay, "The History of the Ghost" in Maisonneuve magazine deal with the practice and history of ghostwriting. A forthcoming memoir, "Father Gun," examines aspects of the legacy of the Second World War within my family, and what might be called "gun culture."

Although it may not be immediately relevant to the question of purely literary inquiry, my interest in authority and narrative has also resulted in a forthcoming one-person show of photographic works at the Art Gallery of Hamilton (Fall 2009) and the forthcoming publication of a fine art book called Springfield, Ohio: The End of the American Road. The intersection of the visual and the literary has always been a productive one for both my areas of endeavour.

My current creative activity and the research in support of that activity find their expression in a current book, Closer to Home: the Author and the Author Portrait (Véhicule Press, 2008). This book develops and demonstrates some contentious ideas about the way we understand portraiture or, in a broader sense, representation itself. Each spread contains an original photographic portrait of a Montréal author and a written portrait of the author. Together, these portraits present and test the thesis that our culture has naturalized the very unnatural idea of portraiture and, specifically, of literary portraiture. An introductory essay traces the connections between literature, portraiture, and photography, and argues that contemporary portraiture and theatrical pose are cut from the same cloth—classical Greek and Roman art—and that they present not character but status.

Education
BA, English, Antioch College, Yellow Springs, Ohio, 1970
Wright State University, Dayton, Ohio, uncompleted degree program in Canadian and American history, 1971-74.
MA, English (Creative Writing Option), Concordia University, Montréal, Quebec, 1982

Research and teaching interests
Short story / Ghostwriting / Photography
Grants / Research projects
The Canada Council, Writing and Publishing section and Visual Arts section. $15,000 for the publication of Closer to Home: The Author and the Author Photograph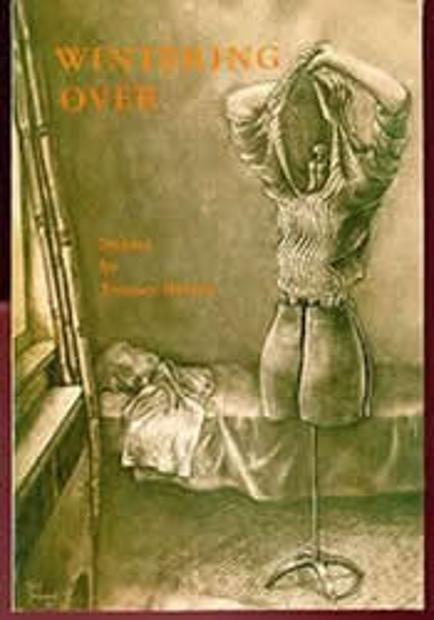 Cover: Wintering Over, Quadrant Editions, 1980
---
Research activities
Research related web links
---
Selected publications
Books
Wintering Over, Quadrant Editions, 1980
Matinees Daily, Quadrant Editions, 1982
Closer to Home: The Author and the Author Portrait, Véhicule Press, 2008
Springfield, Ohio: The End of the American Road. Forthcoming: Magenta Foundation and Art Gallery of Hamilton, 2009

Articles, essays, reviews
The New Quarterly, "Close to Home," #106, Spring 2008
"My Life as a Ghost." Maisonneuve magazine (print), Spring 2006.
"The Anatomy of the Ghost: A Ghostwriter's History of Ghostwriting." Maisonneuve magazine (Web), Spring 2006.

---
Participation activities
Conference papers / readings / talks
Launch/brief talk, Paragraph Bookstore, Montréal, October 28, 2008
Launch/brief talk, Pages Books on Kensington, November 2008
Wittenberg University, Springfield, Ohio, February 2009

---
Other activities
Appointment as Writer and Artist in Residence, Wittenberg University, Springfield, Ohio, USA, February 2009