Are you intrigued by the ancient world? Captivated by different languages? Interested by what language can tell us about the human mind? The Department of Classics, Modern Languages and Linguistics (CMLL) offers a unique opportunity to study one or more of seven disciplines.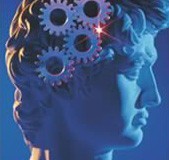 Academic Advising
For further information and office hours, see the Contact page.
Please note that the Department does not offer translation services or the certification of translated documents.
March 24, 2021

March 10, 2021

March 3, 2021

November 13, 2020

June 11, 2020