‹
›

Nutrition

Fitness Memberships

Athletic Therapy Clinic

Parkinson's & Arthritis Wellness Programs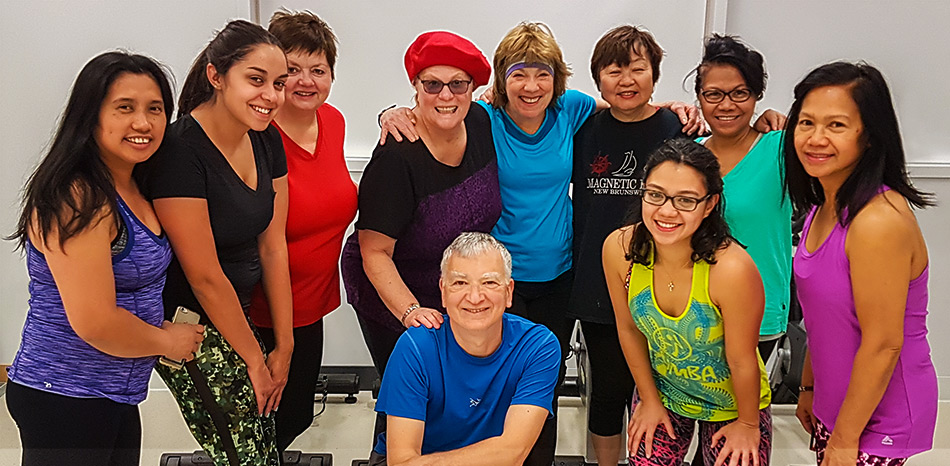 Group Classes
At the heart of PERFORM's mission
The PERFORM Centre engages the community by offering health programs and services to the general population but also through the opportunity to participate in ground-breaking research.
Contributing to advancements in health
The programs and services developed at PERFORM are based on expert research conducted on the very best equipment available. Concordia students at all levels are contributors to the engagement of the community as well as the ongoing delivery of community programs and services. This is an extension of Concordia's longstanding commitment to the well-being of the community at large.
Benefits for the community
Participation in research projects


Opportunities to improve lifestyle and overall health


Access to the PERFORM Centre Gym, Athletic Therapy Clinic, Nutrition Services and Cardio-Pulmonary services.
Community services at PERFORM are conceived based on the latest research currently available. Typically, new services emerge as an outcome from life style studies that have taken place at PERFORM, however other community based services are developed in response to an important need within our local community or expressed by PERFORM researchers. The ultimate objective is to ensure that new knowledge is preventive health is accessible to everybody in a practical way, that can be then taken on by other community service providers.

Contact us
For more information, contact:
Access to PERFORM's community health programs, and PERFORM's various research projects, may require medical clearance.