'You feel like you made a difference'
The university honours 109 staff and faculty members taking part in the Voluntary Retirement Program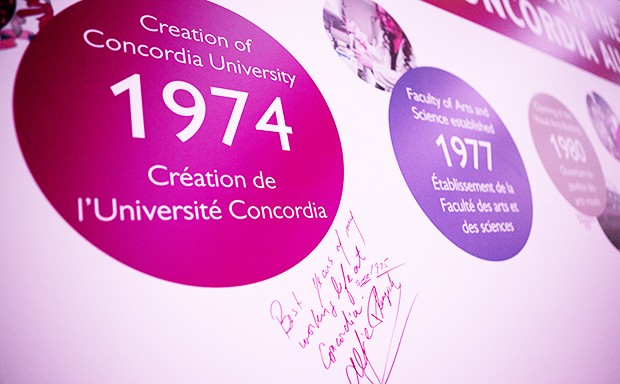 It was a festive occasion, full of shared memories and heartfelt thanks.
Concordia hosted a farewell event on May 23 at the Grey Nuns Building to recognize 109 employees who are leaving the university this year after applying to the Voluntary Retirement Program (VRP).
The VRP was made available to eligible full-time faculty and staff members as part of a plan to help preserve Concordia' long-term financial sustainability.
Honourees and their guests enjoyed the musical stylings of a jazz quartet while perusing a timeline marking Concordia milestones. There was also a slideshow of images dating back to 1967.
A number of senior managers attended the event to recognize faculty and staff members with whom they had worked for decades in some cases. Also present was Concordia's president Alan Shepard, who addressed the group and thanked them for their many years of service to the university.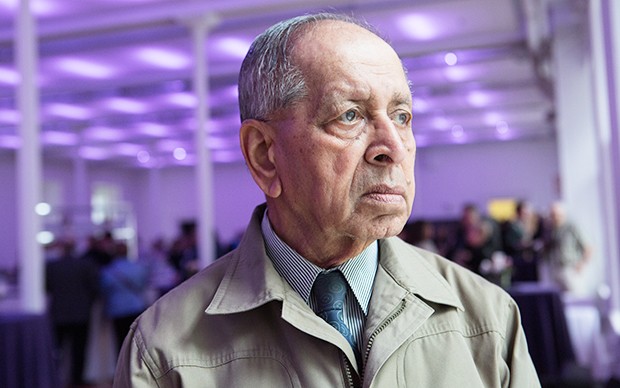 'Close relationships'
Amruthur Ramamurthy, a professor in the Faculty of Engineering and Computer Science, was among the honourees. He recalled his days in the Department of Building, Civil and Environmental Engineering.
"When I started in January of 1970, there were four students in civil engineering. Now, there are more than 500 students in the Building, Civil and Environmental Engineering Program alone," said Ramamurthy, who was the graduate program director for 20 years.
"I always enjoyed very close relationships with my students — I graduated 66 master's students and 19 PhDs. Now they are faculty members at universities across Canada and the United States."
Ramamurthy is proud of his work with both the Water Resources Engineering Lab and the Environmental Engineering Lab.
"The deans, without exception, were the driving force, promoting the labs," he said. "And I was lucky enough to have a continuous grant for almost 50 years from NSERC to support students and buy equipment."
A fellow of the American Society of Mechanical Engineers, the American Society of Civil Engineers and the Canadian Society for Civil Engineering, Ramamurthy received the national award for significant contributions to hydrotechnical engineering development in Canada in 2010.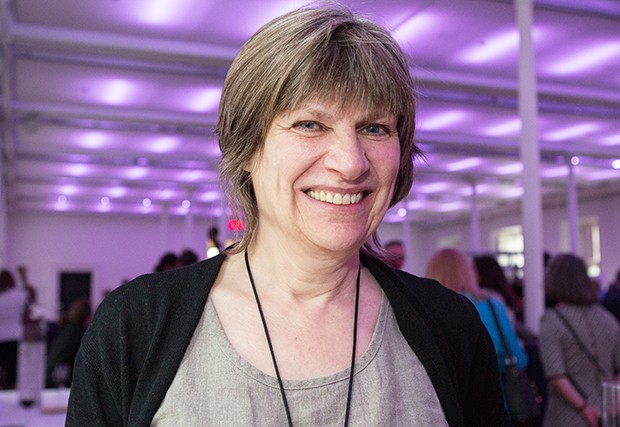 'Complimentary education'
Deborah Dysart-Gale, an associate professor and chair of the Centre for Engineering in Society, looked back fondly over her 11 years at the university.
"I love that Concordia is dedicated to complimentary education," she said.
"The Centre for Engineering in Society is about teaching the social impact of technology to engineering students. It's about teaching professionalism and ethics and communication. Concordia didn't outsource it to other departments. They brought it into engineering."
Dysart-Gale enjoyed her time as a mentor for global engineering capstone students, as well as her collaboration with the D3 Centre for Innovation and Entrepreneurship. D3 is a startup incubator, launched in early 2013 by engineer, entrepreneur and Concordia honorary doctorate holder Xavier-Henri Hervé (BEng 87, DSc 11).
"Xavier always calls me a co-founder," said Dysart-Gale with a laugh. "I'm not so sure about that, but I was grateful to be involved and will always treasure my time working with D3 students on all their projects, including the international Shell Ideas360 competition."
She mentored an interdisciplinary team of Concordia and McGill students who got first prize at Shell Ideas360 in 2014. Their winning project, called Skywell, was an efficient method of capturing water from the air in some of the world's most arid locations.
"One thing I'll always remember about Concordia is its responsiveness — it's agility responding to the community and students' needs."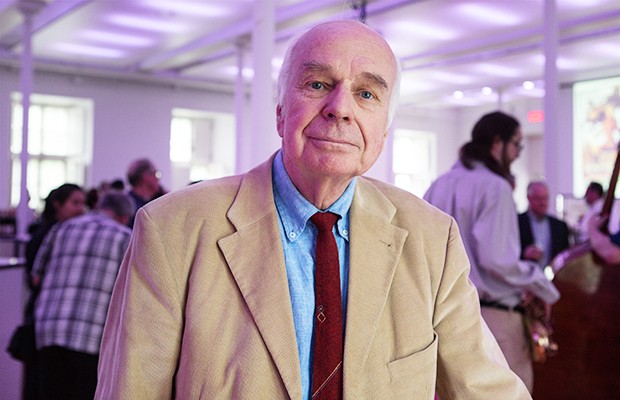 A new approach to economics
After publishing approximately 50 scholarly papers, economist Frank Müller is set to retire this year. His field of specialization in the Faculty of Arts and Science is environmental and natural resource economics — or "ecological economics."
"I like this area because it's wide open. It can be philosophy, it can be ethics, policy or management. It can be anything," said Müller, who not only taught, but was also chair of the Department of Economics from 1986 to 1988.
Müller is most proud of bringing the International Society of Ecological Economics Conference and 600 researchers to the Palais des congrès in Montreal in 2004. The Canadian society's conference is coming to Montreal in October 2017, where Müller will lead a panel, "Reflections on Ecological Economics." He was the society's fourth president.
"I was one of the 10 people who set up the Canadian society in 1992," he recalled, neglecting to also mention he served as a resident environmental economist with the United Nations Environment Programme in Nairobi and was affiliated with the Science Centre in Berlin.
Müller appreciates how Concordia supported his works' challenge to conventional economics.
"Ecological economics changed the vocabulary and the political agenda, making us aware of environmental problems, pollution, climate change and inequality," he said.
"What I always loved about my field is that it looks at the pressure between our ever-expanding socio-economic system and our finite ecosystem."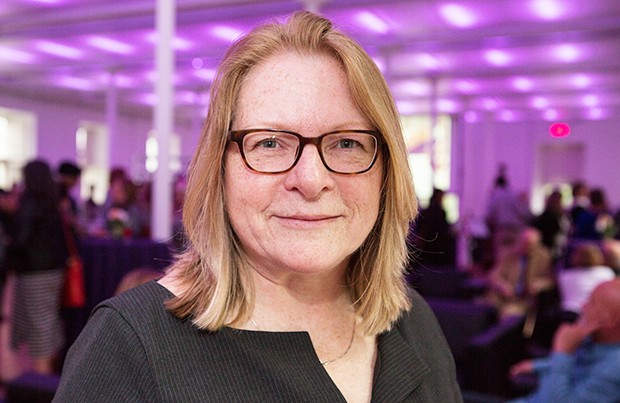 'You really feel like you're making a difference'
Retiree Jenny Calder took great pleasure working with and for individual students.
As a staff member in the International Students Office (ISO) for the past 19 years, she forged many personal bonds.
"For our students, the stakes are high when something happens — such as 9/11, the Arab Spring revolution, an earthquake, a political crisis, a personal crisis or maybe an important document that is about to expire," she said.
"It's real to them and to us. The team at the ISO takes it very seriously and gives a lot of themselves."
Calder saw it as a privilege to be one of the students' first points of contact.
"You really feel like you're making a difference," she said. "Imagine being a student coming from another culture and your family has made enormous sacrifices to get you here. It's a lot of pressure."
Before working for Student Services, Calder spent 16 years at what used to be called the Sir George Williams Art Gallery as an administrative assistant.
"It was fantastic, learning about Canadian art and going on studio visits," she recalled. "There was always something different, from the exhibitions to the artists. I think back fondly on those days."

Read more about Concordia's 2017 Voluntary Retirement Program honourees.