The Grey Nuns garden is back!
On May 15, this 'downtown urban oasis' reopens to Concordians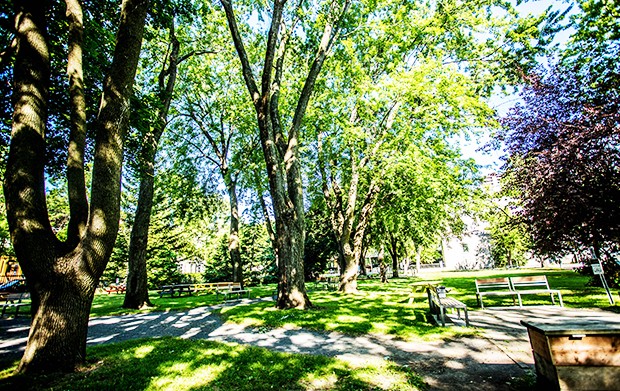 This is the first full summer the Grey Nuns garden will be open. | Photos: Concordia University

Are you longing to feel the sun on your face and the grass between your toes? With summer just around the corner, the wait is nearly over — and Concordia has the perfect spot for you.
From today, May 15, the back garden of the Grey Nuns Residence on the Sir George Williams Campus reopens to the university community, providing a downtown urban oasis to faculty, staff and students.
This marks the first full summer that the green space will be open.
"After the refreshment and refurbishment in 2016, we're happy to provide this space to the Concordia community for a longer period of enjoyment this year," says Pat Pietromonaco, senior director of property management for Facilities Management.
He cautions however, that construction to the main entrance and restoration to the masonry work around the Reading Room will be ongoing through the summer months. This may result in some minor disruptions and potential closures.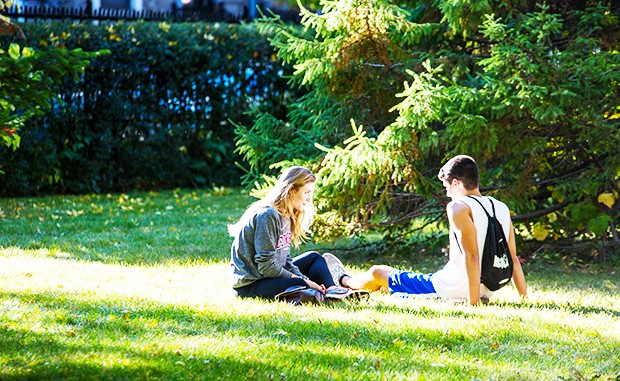 The urban oasis
The 7,000 square-metre space, which opened to the community last September, features a basketball net, volleyball court and circuit training bars for those who want to get active outdoors.
Just want to hang out? Grab a spot next to the pond or on one of the 21 benches or 16 picnic tables.
Access to the green space is available from 10 a.m. to 7 p.m. on weekdays until fall 2017. Faculty, staff, students, alumni and retirees can enjoy the garden by presenting valid ID at the point of entry, located off the parking lot at 1200 Guy Street.

Find out about summer accommodation at Concordia's Grey Nuns Residence.