Critical Hit for video games
New program at Concordia develops video games for social change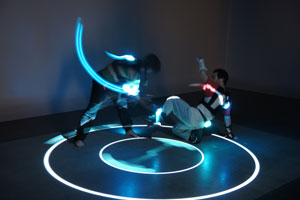 In gaming terms, a critical hit is a successful attack that deals more damage than a normal blow. And this summer at Concordia's Centre for Technoculture, Art and Games (TAG), the Critical Hit games program is on target for 10 intense weeks of innovative and experimental video-game development.

"We called the program Critical Hit because we are serious about making playable games with the community and not just as part of academic research," says Bart Simon, Department of Sociology and Anthropology associate professor and TAG director. "But we also wanted people to know that TAG is where the critical hit happens — a place where cultural critique and critical design are combined in the innovation of game mechanics and content."

The objective of the Critical Hit program, which runs from June 17 to August 23, is to foster open communication, collaboration and creativity among the next generation of game designers.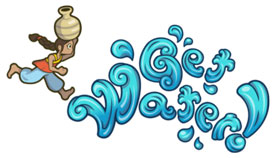 "Games can be used as an effective method of storytelling, and are a good medium for the exploration of social and political issues," says program coordinator Angelique Mannella. "Concordia is already known as a leader in game studies and design, but Critical Hit has widened the space for innovation and collaboration."

Critical Hit is organized by TAG and Montreal's Dawson College in conjunction with Hexagram-Concordia and Decode Global, a company that specializes in mobile games for social impact. The program's mission this year is to develop video games "for social change" from an early prototype stage to a more finished state — a playable prototype of sorts.

The program is open to emerging media artists, designers and programmers — particularly recent graduates or those finishing up their studies in game development — who have a game prototype. Program mentors were recruited from both the Concordia community and Montreal gaming industry.

"Critical Hit is the next step in a game developer's education — applying what you've learned at school and moving past prototypes and studies," says Simon.

Lynn Hughes, associate professor in the Department of Studio Arts and co-founder of TAG, adds that Critical Hit's emphasis on innovative approaches to games that address contemporary social, cultural and political concerns is partly in response to the current unbridled enthusiasm for "gamification."

"The notion of gamification suggests that dressing up almost anything with a superficial game mechanic makes it more palatable," she explains. "We're looking for games that do more than this and address social impact in new, interesting and substantial ways."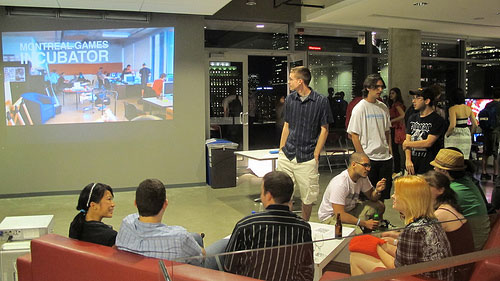 Mannella, who is also founder and CEO of Decode Global, explains that TAG has "incubated" video games before: in 2011, at the university's Montreal Games Incubator, where four successful games were presented to the public at the end of the program; and in 2012, when Mannella brought to Concordia her own game, Get Water!, so graduate students could obtain real-life development experience. However, Critical Hit is the first time a laboratory has been created to nurture collaborative games.

"The space that Concordia and TAG provide for games for social change is different than what a for-profit can provide. And in Montreal, with its unique gaming industry, Concordia is the perfect place for research and development to align," she says.

Simon concurs: "There's such a great indie game development scene in this city; people want to create interesting, low-cost games. Universities can handle more risk than business, so really innovative games can be created in a safe and inclusive space."

The 2013 edition of Critical Hit is funded by the Ministère de l'Éducation, du Loisir et du Sport's Programme de collaboration universités-collèges (or Chantier 3), where the province's post-secondary institutions are encouraged to collaborate.

Related links:
• Critical Hit
• Research Centre for Technoculture Arts and Games (TAG)
• Decode Global
• Hexagram-Concordia
• Dawson College
• Montreal Games Incubator
• Get Water!
---