Leadership Spotlight: Anne-Marie Croteau
Posted on August 22, 2018
|
After a year as dean of the John Molson School of Business, Anne-Marie Croteau shares some of her leadership tips and explains what's to come for the business school in the next year.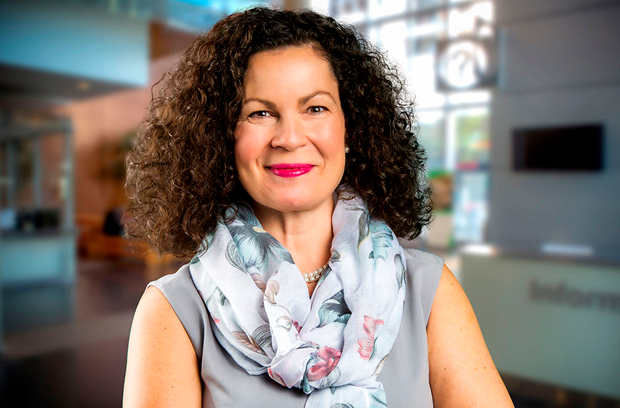 Anne-Marie Croteau
Anne-Marie Croteau became Dean of the John Molson School of Business one year ago, but she's not new to the leadership game. She previously held the title of Associate Dean of both the John Molson School of Business and the School of Graduate Studies, and was the director of the EMBA and Aviation MBA programs at JMSB. Even as an experienced leader, Croteau had to take steps to prepare for her new position and ensure the transition went smoothly.
Preparing for the job
Croteau says she took to reading resources that were relevant to her. Leadership, women in leadership, and academic leadership were all key topics she focused on in her preparation. Not all leadership positions are the same, and reading the right books can help prepare leaders for the transition.
A valuable way to learn about leadership is to draw from experience. Croteau says she was able to use the knowledge she acquired in earlier leadership roles and apply it to her new role as dean of JMSB.
Executing a smooth transition
Just as there is no "I" in "team" there is no "I" in "leader." Being an effective leader is not something that can be done alone, and Croteau attributes some of her first year's success to working with an efficient, motivated team. Meeting one-on-one with people helped her adapt to her new position and helped her to get to know her new team and others in the JMSB community.
"It makes a difference, I think, to spend some time with people. You know more about them, they know more about you and it helps the relationship and the conversation. It builds team spirit," she says, and she intends to continue these types of meetings to keep building relationships with her colleagues, even though she is no longer in a transition period.
Though the responsibilities of leadership do not disappear when the day ends, Croteau explains that she tries hard to maintain a healthy work-life balance. A tough obstacle to overcome when she started was learning when to say "no" to new responsibilities and commitments. "When I started I was saying 'Oh, let me try it'" but she quickly realized there just simply isn't enough time for everything. With the help of her Executive Assistant, Croteau is able to organize her schedule and keep herself busy, but not overwhelmingly so. "I love it," she says. "It's busy, but that's okay."
Croteau says JMSB was already in a good spot when she arrived, but she had to decide on the things she would focus on as the new leader. As dean, she is faced with making decisions that do not just represent her views, but the views of the John Molson School of Business, Concordia University, and the community of students, staff, and alumni who are associated with the school.
What's planned for the next year
This year, the work of researchers on women in leadership will be highlighted using the JMSB magazine and other forms of media. This is fitting considering Croteau is JMSB's first female dean. Croteau's message for women regarding leadership is "Take your place. And when you have a seat, speak up. You have a voice: be courageous and use it. The more you do it, the more you become confident and with this confidence you become more courageous and make better decisions."
Also on her agenda for this year, and a major focus for her, is to help JMSB find its research identity. "My main focus is to know ourselves as a business school from the research perspective. To know who we are… and be stronger at what we do." To do this, Croteau had each department analyze their strengths and their main areas of focus. One of the outcomes of this exercise was that the departments were able to identify some of the main topics JMSB excels in – things like governance, work-life balance and sustainability – but the final definition of JMSB's research identity won't be revealed until the fall Croteau says.
Another outcome of this exercise was that departments began to realize that many people were focusing on very similar topics. Having a better-defined idea of the school's identity will allow researchers to better collaborate. Croteau says that came as a pleasant surprise. "We didn't know that so many people across almost all departments were sometimes working on the same issue… There's synergy, but we want more of it."