Engineering and Computer Science Career Fair
Winter 2020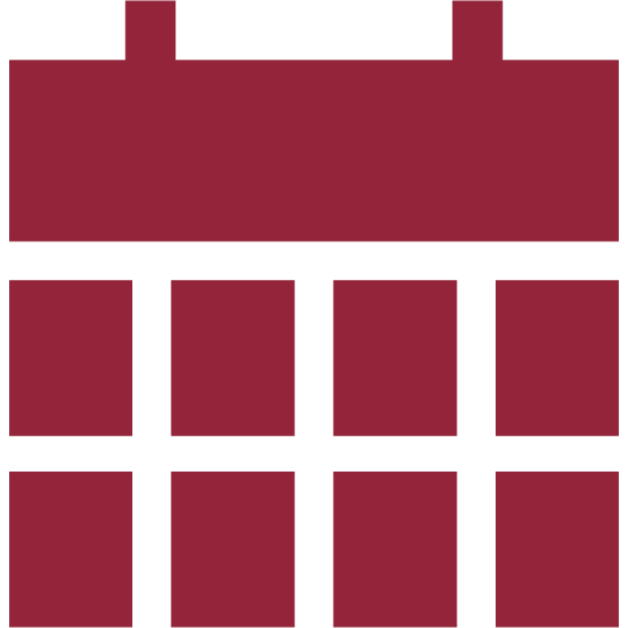 Date & time
February 4, 2020
10 a.m. – 4 p.m.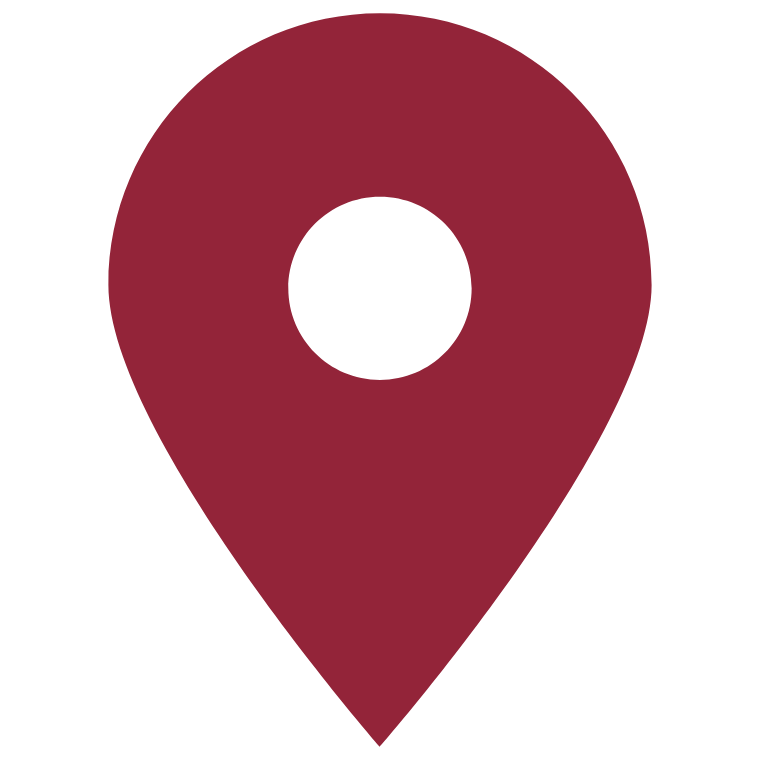 Where
Le Centre Sheraton Montréal
1201 René-Lévesque Blvd W, Montreal, Quebec H3B 2L7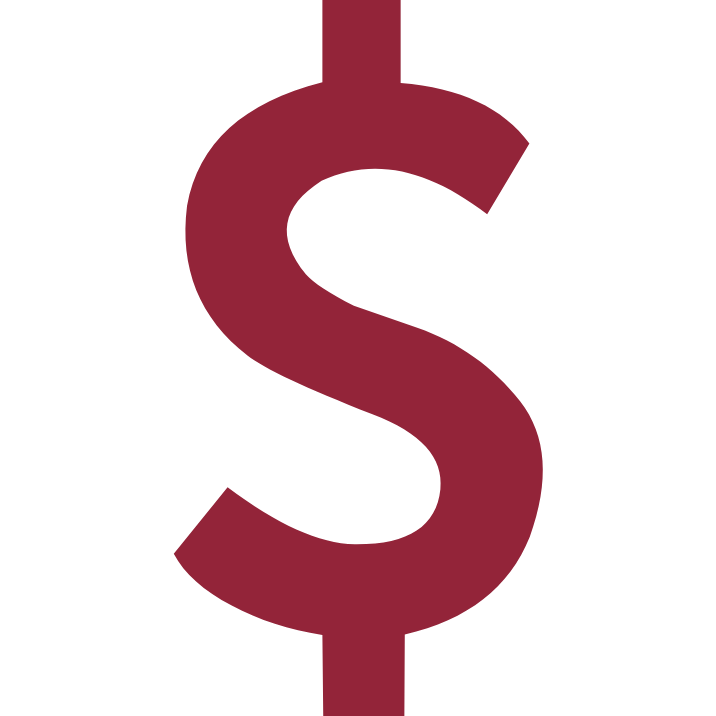 ---
This is your opportunity to meet with employers face to face and make a great first impression.
Learn about career opportunities and skills employers are looking for.

Make connections in your field.

Gather important information about job search.

Meet alumni from your field (look for employer representatives wearing the alumni pin).
Remember to dress professionally and bring several copies of your résumé.
Please bring your student ID card for entrance to the Career Fair. This is a very popular event, so come early to avoid crowds!
*Concordia is not liable for any lost or stolen items. A free coat check will be available at the Hotel.
How to get ready:
Check the CAPS job bank and company websites for active job postings. Just because there is no job posting does not mean they are not hiring! The fair is a great time to ask about upcoming job opportunities that are not posted.
Update your résumé and cover letter and read our Career Fair Tips [PDF].

Prepare some questions you'll want to ask employers using these career fair sample questions [PDF].

Attend one of our career workshops and résumé clinics.

Have your résumé reviewed during our drop-in hours every day from 11 a.m. to 12 p.m.

Meet with a Career Advisor to review your résumé. You can book an appointment by phone at 514-848-2424 ext. 7345 or by visiting us in-person at H-745.
Who can participate?
Note that this fair is for Gina Cody School of Engineering and Computer Science students and new graduates only. Please bring your student card to gain entry to the Fair.
Participating institutions (updated regularly):
Building, Civil, Construction Management & Engineering, Mechanical
Civil, Computer Engineering, Computer Science, Information Systems, Information and Systems Engineering, Electrical, Industrial, Mechanical, Software Engineering, Software Systems
Aerospace, Building, Civil, Construction Engineering and Management, Computer Applications, Computer Engineering, Computer Games, 3D Graphics and Game Development, Innovation, Technology, and Society, Electrical, Industrial, Mechanical, Quality Systems, Software Engineering, Software Systems
Building, Civil, Construction Engineering and Management, Computer Applications, Computer Engineering, Computer Science, Innovation, Technology and Society, Electrical, Mechanical, Software Engineering
Aerospace, Building, Chemical, Civil, Construction Engineering & Management, Computer Applications, Computer Engineering, Computer Games, Computer Science, Computer Systems, 3D Graphics and Game Development, Information Systems, Information Systems Security, Information and Systems Engineering, Innovation, Technology, and Society, Electrical, Environmental, Industrial, Mechanical, Quality Systems, Software Engineering, Software Systems, Web Services and Applications
Computer Applications, Computer Engineering, Computer Science, Computer Systems, Information Systems, Information Systems Security, Information and Systems Engineering, Electrical, Software Engineering, Software Systems
Information Systems, Information Systems Security, Innovation, Technology and Society, Environmental Engineering, Software Engineering, Web Services and Applications
Aruba: a Hewlitt Packard Entreprise Company
Computer Applications, Computer Engineering, Computer Science, Information and Systems Engineering, Software Engineering
Aerospace, Electrical, Mechanical, Software Engineering
Building, Chemical, Civil, Construction Management & Engineering, Computer Engineering, Computer Systems, Information Systems, Electrical, Environmental, Industrial, Mechanical, Quality Systems, Software Engineering
Computer Applications (Computation Arts), Computer Engineering, Computer Games, Computer Science, 3D Graphics and Game Development, Information and Systems Engineering, Software Engineering
Computer Applications, Computer Engineering, Computer Science, Computer Systems, Information Systems Security, Information and Systems Engineering, Electrical, Software Engineering, Software Systems, Web Services and Applications
Computer Engineering, Computer Science, Innovation, Technology and Society, Software Engineering, Software Systems
Aerospace, Chemical, Computer Applications, Computer Engineering, Computer Games, Computer Science, Computer Systems, Information Systems, Information Systems Security, Information and Systems Engineering, Electrical, Industrial, Mechanical, Quality Systems, Software Engineering, Software Systems, Web Services and Applications
Computer Applications, Computer Engineering, Computer Games, Computer Science, Computer Systems, Information Systems, Information Systems Security, Information and Systems Engineering, Innovation, Technology and Society, Quality Systems, Software Engineering, Software Systems, Web Services and Applications
La Chambre de commerce du Montréal métropolitain
Aerospace, Building, Chemical, Civil, Construction Engineering and Management, Computer Applications, Computer Engineering, Computer Games, Computer Science, Computer Systems, 3D Graphics and Game Development, Information Systems, Information Systems Security, Information and Systems Engineering, Innovation, Technology and Society, Electrical, Environmental, Industrial, Mechanical, Quality Systems, Software Engineering, Software Systems, Web Services and Applications
Building, Civil, Industrial, Mechanical
Commission scolaire de Montréal
Civil, Construction Management and Engineering, Electrical, Mechanical
Computer Engineering, Computer Science, Information Systems Security, Software Engineering, Software Systems
Computer Applications, Computer Engineering, Computer Games, Computer Science, Computer Systems, 3D Graphics and Game Development, Information Systems, Information Systems Security, Information and Systems Engineering, Innovation Technology and Society, Software Engineering, Software Systems
Computer Science, Information Systems, Innovation, Technology and Society, Software Engineering, Software Systems, Web Services and Applications
Double Negative Montreal Production
Computer Applications, Computer Engineering, Computer Science, Computer Systems, 3D Graphics and Game Development, Information Systems, Information and Systems Engineering, Software Engineering, Software Systems
Building, Electrical, Mechanical
Computer Applications, Computer Engineering, Computer Science, Computer Systems, Information Systems, Information Systems Security, Information and Systems Engineering, Electrical, Quality Systems, Software Engineering, Software Systems, Web Services and Applications
Civil, Construction Engineering & Management
Building, Electrical, Mechanical
Computer Engineering, Computer Science, Information and Systems Engineering, Electrical, Software Engineering
Aerospace, Computer Engineering, Computer Science, Electrical, Software Engineering, Software Systems
Computer Applications, Computer Engineering, Computer Science, Computer Systems, Information Systems Security, Information and Systems Engineering, Electrical, Software Engineering, Software Systems, Web Services & Applications
Electrical, Industrial, Mechanical, Software Engineering
Computer Applications, Computer Engineering, Computer Science, Computer Systems, Information Systems, Information Systems Security, Information and Systems Engineering, Electrical, Mechanical, Quality Systems, Software Engineering, Software Systems, Web Services and Application
Computer Applications, Computer Engineering, Computer Science, Computer Systems, Information Systems, Information and Systems Engineering, Quality Systems, Software Engineering, Software Systems, Web Services and Applications
Computer Engineering, Computer Science, Computer Systems, Information Systems, Information Systems Security, Information and Systems Engineering, Electrical, Quality Systems, Software Engienering, Software Systems, Web Services and Applications
Computer Applications, Computer Engineering, Computer Science, Computer Systems, Electrical, Software Engineering
Computer Engineering, Computer Science, Software Engineering
Computer Science, Software Engineering
Computer Applications, Computer Engineering, Computer Science, Computer Systems, Information Systems, Information Systems Security, Information and Systems Engineering, Software Engineering, Software Systems
Aerospace, Building, Computer Engineering, Computer Science, Information and Systems Engineering, Electrical, Industrial, Mechanical, Quality Systems, Software Engineering, Software Systems
Computer Applications, Computer Engineering, Computer Games, Computer Science, 3D Graphics and Game Development, Software Engineering
Information Systems Security
Computer Applications, Computer Engineering, Information Systems, Information and Systems Engineering, Innovation, Technology and Society, Software Engineering, Software Systems, Web Services and Applications
Computer Applications, Computer Engineering, Computer Science, Information Systems, Information Systems Security, Innovation,Technology and Society, Quality Systems, Software Engineering, Software Systems, Web Services and Applications
Computer Applications, Computer Engineering, Information Systems, Information Systems Security, Information and Systems Engineering, Software Engineering
Aerospace, Building, Chemical, Civil, Construction Engineering & Management, Computer Applications, Computer Engineering, Computer Games, Computer Science, Computer Systems, 3D Graphics and Game Development, Information Systems, Information Systems Security, Information and Systems Engineering, Innovation, Technology and Society, Electrical, Environmental, Industrial, Mechanical, Quality Systems, Software Engineering, Software Systems, Web Services and Applications
Computer Applications, Computer Engineering, Computer Science, Computer Systems, Information Systems, Information and Systems Engineering, Innovation, Technology and Society, Quality Systems, Software Engineering, Software Systems, Web Services and Applications
Aerospace, Building, Chemical, Civil, Construction Engineering & Management, Computer Applications, Computer Engineering, Computer Games, Computer Science, Computer Systems, 3D Graphics and Game Development, Information Systems, Information Systems Security, Information and Systems Engineering, Innovation, Technology and Society, Electrical, Environmental, Industrial, Mechanical, Quality Systems, Software Engineering, Software Systems, Web Services and Applications
Civil, Construction Engineering & Management, Electrical, Mechanical
Computer Engineering, Computer Science, Information and Systems Engineering, Quality Systems, Software Engineering, Software Systems
Computer Science, Software Engineering, Software Systems
Civil, Computer Applications, Computer Engineering, Computer Science, Information and Systems Engineering, Industrial, Mechanical
Computer Engineering, Computer Science, Electrical, Software Engineering
Computer Applications, Computer Engineering, Computer Science, Computer Systems, Information Systems, Information Systems Security, Information and Systems Engineering, Innovation, Technology and Society, Quality Systems, Software Engineering, Software Systems, Web Services and Applications
Aerospace, Computer Systems, Information and Systems Engineering, Software Engineering
Building, Construction Engineering and Management, Industrial, Mechanical
Computer Applications, Computer Engineering, Computer Science, Electrical, Software
Computer Engineering, Computer Science, Electrical, Mechanical, Software Engineering
Computer Engineering, Electrical, Software Engineering
Building, Chemical, Civil, Electrical, Environmental, Industrial, Mechanical, Quality Systems
Building, Chemical, Civil, Construction Engineering & Management, Computer Science
Société de l'assurance automobile du Québec
Computer Applications, Computer Engineering, Computer Science, Computer Systems, Information Systems, Information Systems Security, Innovation, Technology and Society, Software Engineering, Software Systems
Aerospace, Building, Chemical, Civil, Construction Engineering & Man, Computer Applications, Computer Engineering, Computer Games, Computer Science, Computer Systems, 3D Graphics and Game Development, Information Systems, Information Systems Security, Innovation, Technology and Society, Electrical, Environmental, Industrial, Mechanical, Quality Systems, Software Engineering, Software Systems, Web Services and Applications
Computer Applications, Computer Engineering, Computer Games, Computer Science, 3D Graphics and Game Development, Electrical, Software Engineering
Aerospace, Computer Engineering, Industrial, Mechanical, Software Engineering
Computer Applications, Computer Engineering, Computer Science, Computer Systems, Information Systems, Information Systems Security, Information and Systems Engineering, Industrial, Software Engineering, Software Systems
Building, Construction Engineering & Management
Computer Applications, Computer Engineering, Computer Science, Computer Systems, 3D Graphics and Game Development, Information Systems, Information Systems Security, Information and Systems Engineering, Electrical, Industrial, Mechanical, Software Engineering
Verdant Environmental Technologies
Building, Computer Engineering, Software Engineering
Computer Engineering, Computer Science, Computer Systems, Information Systems, Software Engineering, Software Systems
---
---