Art History: EAHR @ Artexte
April 27, 2017, 6 p.m. – 9 p.m.
To celebrate its fifth anniversary, The Ethnocultural Art Histories Research Group (EAHR) has organized a panel discussion at Artexte. Moderated by Eli Larin, the EAHR residency's graduate coordinator, the panel will feature both current and alumni members of the student-driven research group, namely Tamara Harkness, Adrienne Johnson, Gabrielle Montpetit, Tianmo Zhang. The speakers will talk about their own personal experiences with the group and the ways in which its events and activities have had a positive impact on the world of academia and the community at large.
The panel will be followed by the launch of an exhibition at Artexte. Five Years of EAHR is an exhibition curated by this year's EAHR@Artexte residents and presents a visual of the group's timeline as well as selected archival documents. The exhibition will be open to the public April 27-May 27, 2017.
The event is free and everyone is welcome to attend.
Exhibition hours: Wednesday to Friday from 12 to 7 pm, and Saturdays from 12 to 5 pm.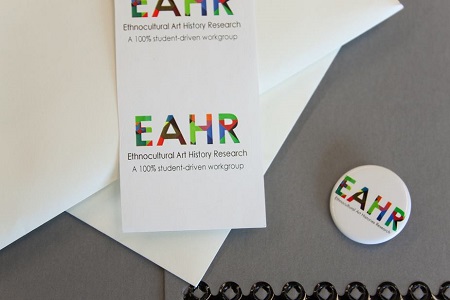 ---
Where
Artexte
2 Sainte-Catherine East, room 301, Montreal, QC


Category
Conferences & lectures
---