Dr. Curtis Sommerlatte
Assistant Professor, Philosophy

---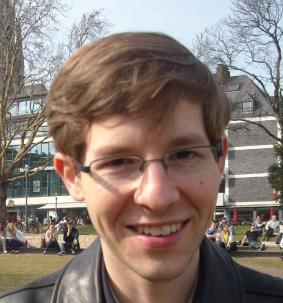 ---
Education
Indiana University, Bloomington
2008-16, Ph.D. in Philosophy (Minor in 18th-Century Studies)

Freie Universität, Berlin
2011-12 Direct Exchange Fellowship with IUB

Virginia Polytechnic Institute and State University
2006-08, M.A. in Philosophy

Southwestern University
2002-06, B.A. in Economics (Minor in Philosophy), summa cum laude
---
Teaching activities
Fall 2017-18
PHIL 235 – Biomedical Ethics
PHIL 360 – Rationalism
PHIL 374 – Kant & 19th Century Philosophy
PHIL 480/612 – Plato's Epistemology
Winter 2016-17
PHIL 235 – Biomedical Ethics
PHIL 361 – Empiricism
PHIL 485/607 – Kant's Critique of Pure Reason

Fall 2016-17
PHIL 235 – Biomedical Ethics
PHIL 360 – Rationalism
PHIL 374 – Kant & 19th Century Philosophy
---
Publications
PEER-REVIEWED PUBLICATIONS
(forthcoming 2017.) "Sartre's Case for Nonthetic Consciousness: The Ground of the Cartesian Cogito's Certainty and the Methodological Basis for Phenomenological Ontology", Archiv für Geschichte der Philosophie.

2016. "Empirical Cognition in the Transcendental Deduction: Kant's Starting Point and his Humean Problem", Kantian Review 21:3, 437-463.

CONFERENCE PROCEEDINGS
(forthcoming 2018) "Erkenntnis in Kant's Logical Works". In Akten des 12. Internationalen Kant-Kongresses. Eds. Violetta L. Waibel and Margit Ruffing. Berlin: Walter de Gruyter.
BOOK REVIEWS
2016. "Sofia Miguens, Gerhard Preyer, and Clara Bravo Morando, eds., Pre-Reflective Consciousness: Sartre and Contemporary Philosophy of Mind." Sartre Studies International 22:2.