Migration, Immigration, Refugees: Sorting Fact from Fiction, with Nahlah Ayed, CBC
Excellence in Journalism Lecture and Reception
February 8, 2017, 6 p.m. – 9 p.m.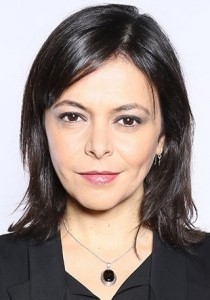 Biography:
Nahlah Ayed is a CBC foreign correspondent based in London. A veteran of foreign reportage, she's covered major world events: the refugee crisis across Europe, the dying days of Iran under international sanctions, and the conflict in Ukraine. Ayed also spent nearly a decade working in and covering conflicts across the Middle East.
Prior to joining CBC News, Ayed was a parliamentary reporter for The Canadian Press. On November 7th, she received an honorary doctorate from Concordia University: http://www.concordia.ca/cunews/main/stories/2016/10/12/concordia-awards-4-new-honorary-doctorates-rovinescu-chassagne-klawe-ayed.html
Reception to follow.
---
Organization
Department of Journalism
Category
Conferences & lectures
---